The number of event hosts opting to sell tickets online is increasing rapidly as the adoption of digital event planning tools has accelerated over the past decade. Not surprisingly, the number of online ticketing competitors has risen accordingly so we thought it might be helpful to provide an overview of some important considerations for hosts trying to decide on which platform they should to sell tickets online to an event. Let's run down some of the key factors to consider when evaluating which online ticketing platform is right for your event:
Five Keys To Choosing a System to Sell Tickets Online for Your Event
1. Fees and Hidden Fees
The first step to choosing an online ticketing system is determining how much it will cost you and your customers / guests. There are various fees inherent in selling online tickets and they tend to break down into the following areas:
Credit Card Fees
All online ticketing platforms will charge fees for credit card transactions. However, aside from the standard per-transaction fee, the percentage that a platform charges is important. Some online ticketing systems will charge as much as 5.0% on top of the standard credit card processing fees. PayPal and Stripe both charge 2.9% (+$0.30 per transaction) which means you could end up paying as much as 8.0%! Make sure to consider what the percent fee each online ticketing system charges when evaluating them for your event.
Service Fees
Much like credit card fees, most online ticketing vendors will charge you a fee per ticket sold to cover service costs. Just like with credit card fees, make sure to consider the flat rate + percentage that a ticketing system will charge. If you're hosting an expensive event, it might be beneficial to choose an online ticketing system that charges a higher per-ticket fee but takes a lower percentage of each transaction.
Event Setup Fees
This is a key consideration – on top of the above two fee types, some ticketing websites will charge an initial flat rate for creating an event. This can run from as low as $25 to $500 or more, depending on the complexity and size of your event. However, certain ticketing systems avoid this fee altogether – which again, translates to savings on your end if you choose those systems. Please note that many providers will also charge an additional fee if you require guest check-in functionality on the day of your event.
2. Guest list management and guest information collection
If and what information you can collect from your guests as they RSVP and buy tickets to your event is a subtle yet key area of differentiation across online ticketing systems. It may not be important for all event types. But, the ease of collecting guest details is certainly a major goal of others. From guest contact information to event-specific information, the more you can gather as your guests RSVP to your event and purchase tickets, the better. If it is important that it's easy for you to collect attendee details (and important that it's easy for your attendees to provide said information), this would be an area to focus on before choosing where you're going to sell tickets online.
3. Customization + Branding
The ability to create a custom event landing page is critical to many event planners. You may prefer the ability to sell tickets through a form embedded in your own website. This avoids sending potential guests/buyers to a third party website. Make sure to consider a ticketing system's template offerings. Also consider the ability to embed a form on your own page. These options allow you more customization to design your own form and its sections.
The other aspect that is important to consider regarding customization is branding. Choosing an online ticketing program that doesn't allow for form embedding or custom templates can be a missed opportunity as you're no longer controlling the guest experience and your brand has to compete with that of the ticketing platform. While this may not be important for some event types, the ability to feature your brand throughout the event is paramount for those hosting high profile, client, and/or corporate events. The number of templates or customization options (or no form embedding) differs among major online ticketing solutions. So it's certainly something to consider if featuring your brand matters to your organization.
4. Features and Functionality
The full suite of the ticketing provider's feature / functionality is another area that can often get overlooked during the selection process. Consider which event management features are relevant for your event. That way you can ensure you're ticketing provider has a solution for each. Here are a few non-ticketing features which may be helpful for managing your event: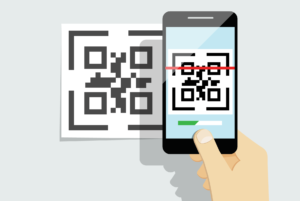 Seating Charts – the ability to use your collected guest information to design digital seating charts or plans for the event itself
Secondary Events – especially important for corporate events, the ability to sell tickets to sub-events or ancillary events. This feature can also allow you to invite only certain guests to the appropriate sub-events.
Communications Features – the ability to mass communicate with your guests after collecting their emails or phone numbers. This allows you to more easily share event information and updates.
Guest check-in – the ability for event admins to check their guests in as they arrive to your event.
We recommend that you quickly take the time to list out the features which may be important for your event. Some are obviously more important than others depending on the event and there certainly may be a few you're willing to live without. We just suggest you make these tradeoffs consciously up front. It's better than discovering something crucial is missing after you begin to sell tickets online.
5. Collecting Your Money
People are surprised to learn their online ticketing platform withholds ticketing proceeds until after the event. This can be a burden on hosts who depend on funds to cover significant costs in putting on an event. This is certainly something to consider if you're depending on that ticketing revenue to cover your event costs. Not surprisingly, this can be a deal breaker for a lot of event hosts looking to sell tickets online. Make sure to check on whether vendors offer daily revenue disbursements or require waiting period. This is obviously an important consideration. It will enable you to more effectively manage your budget and vendor payments.