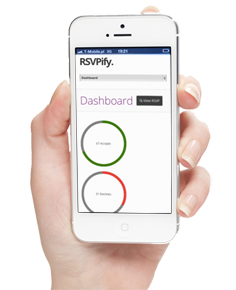 Have you started planning your wedding yet? Yes? Well then, you have probably already noticed the unfortunate truth about weddings in 2014; you know, that they are just as expensive and frustrating to coordinate as they have been for the rest of human existence.  Indeed, from the great wedding ceremonies of biblical times to the modern-day world of Bridezillas, putting on a wedding that both makes you happy and wows your guests remains a time-consuming and budget-consuming endeavor.
But one thing has certainly changed on the wedding front as we hurtle towards 2014.  With the ever-growing world of convenient mobile apps and digital services, some parts of your wedding planning can be done quickly, easily, and cheaply like never before.  Sure, finding a location is still the same old headache it always was, but those cumbersome and expensive paper RSVPs? No more.  Need to organize your seating chart and food details from your mobile phone? Done.  From ordering flowers to organizing music for your reception, there are great new ideas for helping to plan your wedding digitally emerging every day.  Let's take a closer look at five great options for saving money (and headaches) while planning your wedding in 2014:
RSVPify's Digital RSVP services:  We may be a bit biased on this one – but as a relatively new entrant to the scene, RSVPify. is already making waves in wedding planning circles. RSVPify. offers custom and personalized digital RSVP services that allow you to move all your pesky guest list needs online.  The site offers a free plan (with the caveat of a maximum of 100 guests) as well as a paid option at $24.99 one-time that allows users access to a whole range of useful features, including digital seating charts, custom questions that allow planners to know guest food preferences and brunch plans, custom spreadsheets for organizing information, and a slew of other great digital RSVP features.  Check them out at rsvpify.com.
WeddingWire's Helpful Suggestions: A giant on the relatively new digital wedding planning scene, WeddingWire offers a number of options geared toward making your wedding planning process more simple.  From forums that offer advice and DIY tips to save money and time while planning, to custom services that help you create original wedding websites and other similar features, WeddingWire has become a major name in making wedding plans easy.
Digital Flowers? Yes Please!: From the days of 1-800-Flowers, finding ways to organize floral arrangements and orders for weddings have constantly been a focus of companies in the business.  There are now dozens of great options for organizing, selecting, and obtaining floral arrangements for your events, large or small, and browsing digital options allows you to check some of the absurdly high prices that have dogged wedding flowers (and their purchasers) for years.
TieTheKnot's Digital To-Dos: Planning a wedding, large or small, requires a seemingly incredible amount of patience and organization, and for some of us, that's just not a realistic combination.  With that in mind comes TieTheKnot, which provides helpful notifications, reminders, and suggestions for beleaguered brides and grooms attempting to put together their dream wedding while still maintaining their busy schedule.  Let TieTheKnot do the work for you, and stay on top of that to-do list.
Take Your Wedding to Social Media!: An increasingly 
prevalent new idea has been the creation of Twitter feeds, Instagram pages, Pinterest boards, and other social media-based ideas for allowing your guests to collaborate and make your wedding memorable, in real-time and using their mobile devices.  Instead of relying on professional photographers, you can instead receive hundreds of photos from the guests at your reception, providing a memorable and comprehensive photo record of your special event.  Websites (and their corresponding apps) like WedPics.com let you easily crowd-sourced photos of your entire event!