What is an online invitation maker?
Relatively new to event planning is the online invitation maker. Where once you were forced to hand design, order, address, and snail-mail hundreds of paper invitations to any event, an online invitation maker allows you to do all of this work digitally. There are some obvious benefits to choosing a digital invitation maker:
Save money from all the paper and postage you once needed
Tinker with your designs digitally
Send and collect invite information through your email and on the go
Much easier for less formal events that still require a guest list
However, there are a number of options for an online invitation maker. So, how should you choose yours? Here are some key areas to consider when picking your online invitation maker:
Free online invitation maker or paid?
There are a number of free online invitation platforms available on the Internet today. However, as with anything free, these apps come with a limited number of features. In some cases, a free online invitation maker will only allow you to email or add Google or Outlook calendar slots. Others may only provide a set list of templates to choose from.
The benefits of a paid invitation maker are the flexibility to avoid these issues. If you are simply hosting a small gathering or office party, a free invitation maker may be enough for your needs. However, for bigger, more important, or more traditional events with more stringent etiquette rules, a paid invitation site will give you many more options. This brings us to:
Customization options
Customization for online invitations involves a number of areas, including:
Design and custom CSS options to create dynamic online invites
Ability to customize your RSVP wording to ensure better guest responses
Potential to include video, images, or other multimedia as part of the digital invite
Integration with an online RSVP service to handle communication and info organization
Make sure to vet your online invitation maker to see if the options above are all included in the package that you are considering for your event.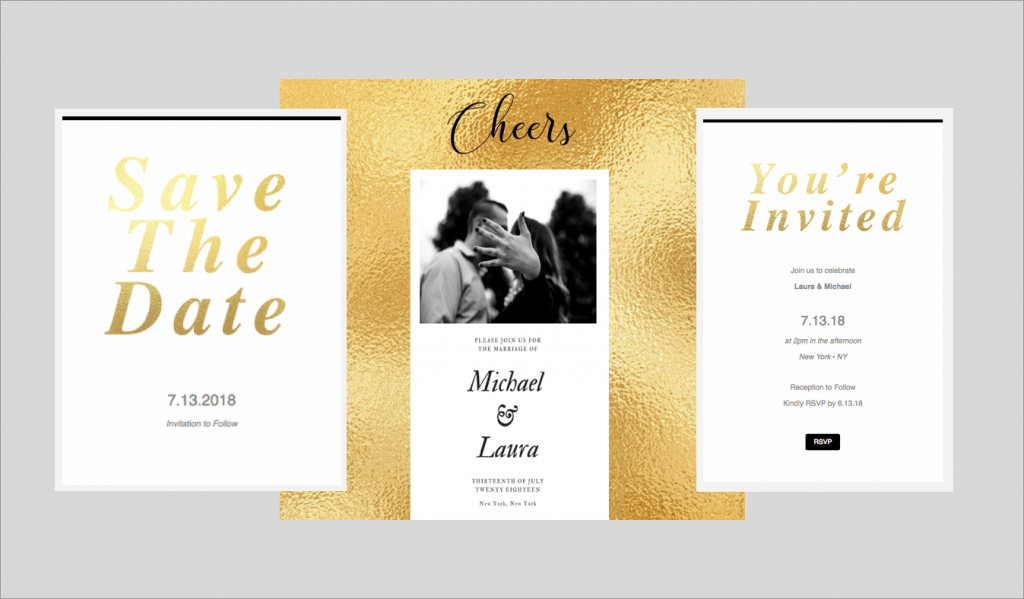 Additional features
While some platforms only offer the invitation itself, others allow for additional event management software that could make your planning process even easier. These include:
Ability to sell tickets or collect donations for your event through the invite
Event check-in features like custom QR codes or printable badges
Guestlist management software with the ability to import/export to Excel spreadsheets
Seating chart creation and mass communication features
Again, your event dictates what your needs will be. For a simple, small event, an online invitation might be all you need. For a large or important event, ensuring you have all the tools needed to make your event planning process easier means you should look for a platform that offers all of the above features.