Tips for Following Proper Guest List Etiquette
While there are a lot of unwritten rules inherent in event planning, one of the more convoluted elements is guest list etiquette. Once you've secured the venue and date for your event, it's time to turn your attention to the often dreaded guest list creation process. If you are NOT planning a corporate event, this process isn't nearly as daunting as it is for a personal / private celebration (such as a wedding or bar mitzvah) as your guest list is often pre-defined or even handed to you (though corporate events have their own challenges). Following (or at least acknowledging) proper guest list etiquette is an (annoyingly) unfortunate reality when planning an event so we thought it might be helpful to provide a quick overview of some of the common guest list etiquette question areas and provide a few suggestions for some of the grey areas which inevitably arise…
1. Give Parents and other stakeholders a Pre-set number of friends they can invite to your event
Those in charge of planning a private event to celebrate a significant life milestone (such as a wedding) are often surprised to realize that they're actually rarely 100% in charge of their guest list as there are almost always a range of stakeholders who expect (demand?) to be consulted. Parents often have strong opinions that their friends, business partners / contacts, and/or distant relatives (whom you've never met) should make it on the list which can cause a great deal of stress as you are balancing venue capacity limitations and the crazy per-person cost considerations. We suggest that when possible, you make the first move by proactively giving other stakeholders a set number of guests that they get to invite. This way you're able to put the narrowing of non-essential guests in their court (you don't want to be telling them who is important) and even if that effort fails, setting the initial number can be a good idea when negotiating as it anchors your counter party (and followup discussions) around that original figure.
2. List the names of all the guests who are invited in each a Party / Group / Household
A common faux pa committed by some hosts (especially those using online RSVP services) is that they only list the name of the Primary Guest (i.e. The Head of the Household) on their invitations and/or on their event's Guest List. Event Hosts can (and should) list the names of all of the guests who you're inviting from a specific Group so that one member of the Party can RSVP on behalf of all of the invited guests. If you only list the name of one guest, you may be incorrectly giving the impression that they are the only person from their Party (e.g. Household) that is invited. For example, if you are hosting a corporate holiday party (and you know the names of the significant others – e.g. your Boss's Partner), you should list his or her name (along with your Boss's). If you're inviting a couple to your wedding and not their children, then listing their names (and not those of their children) will make it clear that their children are not eligible to RSVP for your event.
3. Deciding Whether or not to Invite Children to Your Event.. and How to Let Guests Know
Depending on your event type (e.g. Wedding, Anniversary, Birthday Party, etc.), it's quite common that event hosts opt to limit their guest list to adults only.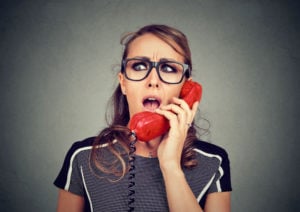 Whether it's personal preference of the hosts and/or a means of mitigating the extreme per-head costs of hosting an event, it's important that you communicate that information up front to your guests. This can always be a sensitive situation as there are childcare costs that you're inherently asking your guests to bare. Inevitably, some of your guests will be upset (and some even offended) and may even prevent them from attending your event but adult-only events (especially weddings) are becomingly increasingly common. Either way, it's important to be up front with this information and if possible, it might be worth sharing that information with your guests in person so that you can 'lessen the blow' and/or explain your rationale. In addition, we also recommend that you include these details in your paper or digital Save the Dates (if you are sending those).
4. How to Decide which guests get to bring a Plus One and how to Let Them Know
Whether or not you provide your guests with a plus one is really up to you and your event type / size. If you're hosting a company offsite or Holiday party, it's common for all employees to be eligible to bring a guest to the event. In these instances (if ALL of the guests on your guest list are permitted to bring a guests), you should provide this information in your event invitation / details. For other events, you will want some of your guests to know they are able to bring a Date if they would like. Whether you are sending print and/or digital invitations, your invitations should follow this convention: <<Your Guest's Name & Guest>> (e.g. "Benjamin Moren & Guest") so that it's clear to your guest that they are eligible to bring a plus one.