Bridal showers are a beautiful tradition. They allow the bride to enjoy the company of her close friends and family members, typically during brunch or lunch two weeks before her wedding. As with any other event, there are a few rules of bridal shower etiquette. To prepare you for the next shower you attend, here are the six dos and don'ts of bridal shower etiquette.
1. DO RSVP Promptly
This should be an etiquette tip that is honored and respected across the board, especially for any event that involves formal invitations. If you're going to be attending a bridal shower, chances are that you're going to be enjoying refreshments, food and entertainment funded by the bride, on top of what could already be a costly wedding. Show your gratitude for her generosity by sending out your RSVP as soon as possible. If you have doubts about whether or not you'll actually be able to attend, try to sort it out as quickly as possible.
2. DON'T Feel Obligated To Go If You're Not A Wedding Guest
In a perfect world, every bride would be a walking beacon of grace, poise and flawless etiquette. Sadly, this isn't a perfect world. Anyone you talk to probably has a "wedding disaster" story, where they attended a wedding that was so tacky and disgraceful that they feel compelled to share the story to this day.
Etiquette rules dictate that if you aren't an invited wedding guest, it's tacky for the bride to invite you to the bridal shower. Typically when this happens, it's what wedding industry professionals call a "gift grab." The bride isn't interested in your company as much as she's interested in getting a gift out of you without having to pay for your plate at her wedding. Needless to say, this behavior is tacky.
If you aren't invited to the wedding, you don't have to go to the bridal shower. Take the high road and RSVP with a simple "will not attend" using a traditional paper rsvp or an online rsvp solution.
(Of course, there is a major exception to this rule, which is the office bridal shower. If a co-worker is hosting a small gathering during your lunch hour for a bride-to-be in the office, there's no etiquette faux pas in stopping by to wish your soon-to-be-wed co-worker "good luck." A gift is optional, although a small sum of cash or a gift card is often a nice gesture.)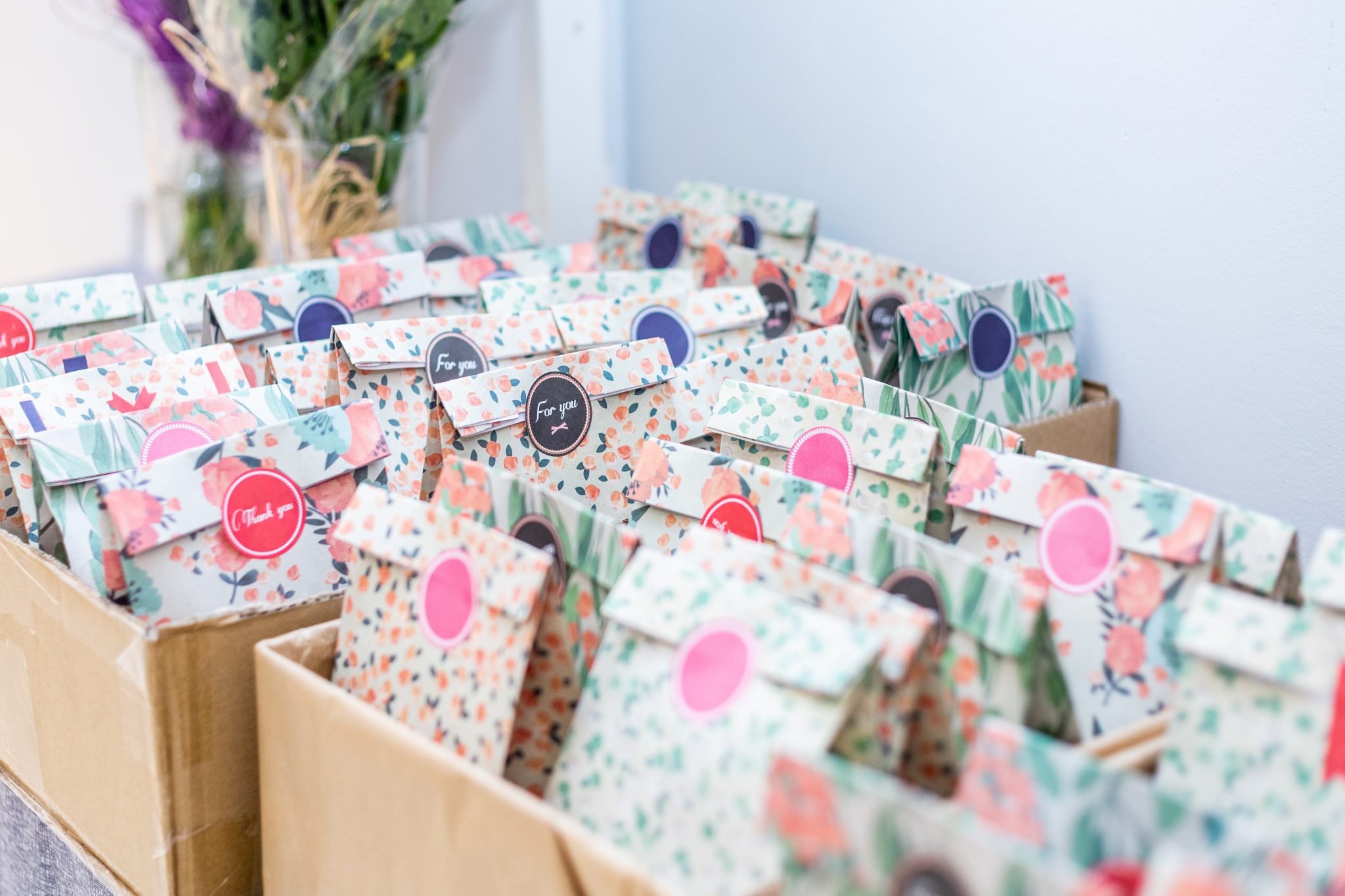 3. DO Stick To A Gift Budget
Bridal showers can be a bit awkward when it comes to gifts. Generally, a bride and groom will have a wedding registry where they ask for large household items, whereas a bridal shower is typically for smaller items. Gracious brides will often eschew a bridal shower registry altogether, leaving it up to their guests to decide what, if anything, to bring.
There's no faux pas in setting a budget for yourself. When choosing a bridal shower gift, factor in how much you are planning on spending on the actual wedding gift. Don't feel like you have to go over your budget. Remember, registries are meant to be suggestions, not steadfast rules about what you can or cannot bring. If the bride has asked for lavish items on her bridal shower registry on top of an already extravagant wedding registry, it is fine to just give her a gift certificate for a humble amount in a pretty card.
4. DON'T Confuse A Bridal Shower For A Bachelorette Party
Too many bridal shower guests have erroneously confused a shower for a bachelorette party, only to accidentally embarrass themselves. Remember, a bridal shower is not meant to be a raucous event where the bride lets loose before tying the knot. The best way to describe a bridal shower is a baby shower where the lady of the hour is drinking champagne. It's meant to be an elegant, refined affair, usually held during the daytime with the bride's older female relatives in attendance.
Even if you know the bride to have a "cool" family, don't risk it. Leave the bawdy gag gifts and provocative lingerie for the bachelorette party. You don't want to be known as the girl who embarrassed the bride in front of her great-grandmother.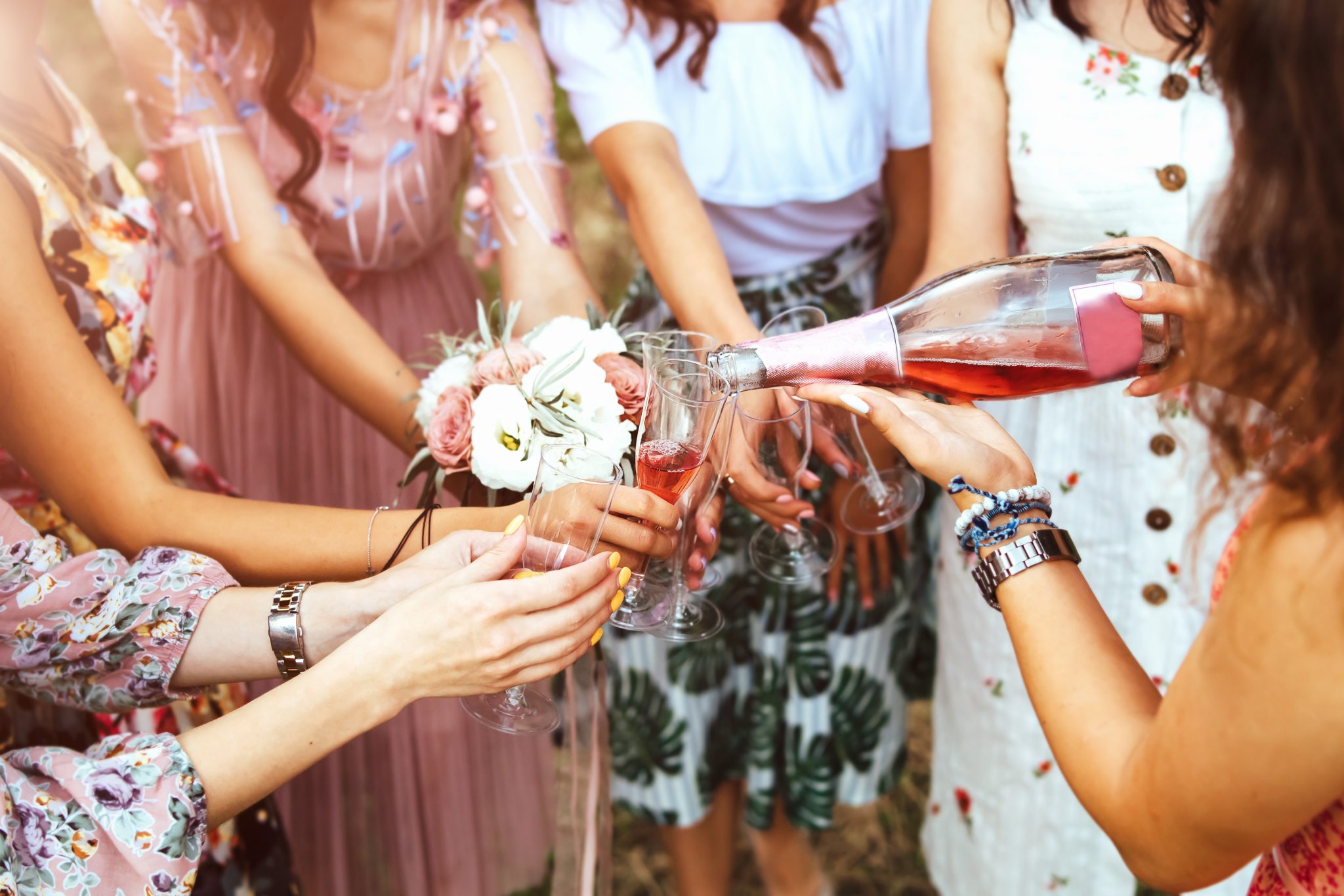 5. DO Go With The Flow On Couple's Showers
For a long time, both baby and bridal showers were seen as ladies-only affairs. However, with society evolving and changing, mixed gender showers are becoming very commonplace. Don't be surprised if you receive an invitation for a couple's shower that invites you to bring your spouse along.
The rules and traditions for these mixed bridal showers are pretty much the same. You can expect a pleasant brunch, luncheon or tea service, where guests interact and gifts are opened. The only difference is that both men and women will be present.
6. DON'T Ignore Red Flags
We already discussed the tacky bride who invites non-wedding guests to her bridal shower in a dreaded "gift grab." However, there are some other red flags when it comes to bridal showers. First and foremost, you should never have to pay for anything at a bridal shower besides your gift. If the invitation states that you'll have to pay for your own meal, feel free to decline to attend.
Watch out for huge bridal showers, although you'll have to use your own judgement as to whether or not a specific large shower is a breach of etiquette. A bridal shower is supposed to be a small, intimate affair. If a bridal shower has a massive guest list or you're being invited despite not being a close friend of the bride, this is a red flag.
Even brides who are only inviting their wedding guests can be guilty of "gift grab" bridal showers. If it seems as if the entire wedding guest list is being invited to the shower, then it's not so much a shower as it is a bonus wedding party to try to milk the guests for extra gifts and cash.
However, in large families, some brides will invite a large list of people to the shower in order to not make anyone feel left out. Use your best judgement. If you think the bride has invited a lot of people merely because she's social, go. If you smell a gift grab, politely RSVP that you will not be in attendance. Remember, it doesn't break any etiquette rules to not attend a bridal shower or bachelorette party but still attend the wedding, provided that you RSVP separately for each.
In Closing
Bridal shower etiquette isn't particularly complicated, but as you can see, there are a few dos and don'ts to keep in mind. While we've highlighted some tacky behavior here, the majority of brides hold lovely, gorgeous bridal showers that their guests remember fondly.
If you've received an invitation to a bridal shower, RSVP as soon as possible and find a gift that's within your budget. Then all that's left to do is attend the shower and have a lovely afternoon with that special bride-to-be in your life.