So you just got engaged – congratulations! Everyone should always give themselves to enjoy the excitement and joy from such a momentous life event. However, once the adrenaline wears off, suddenly you are faced with the not-so-fun part of an engagement – all the wedding planning that you will need to do for your big day.
But don't get too worried! Whether you're planning to get married ASAP, or take your time and spread out your wedding planning, focusing on a few key areas can make all the difference in lessening the stress of making your big day as perfect as possible. We've decided to focus on five important details and considerations to check off as you begin to move on from your engagement and into full-on wedding planning:
1. Set Up Your Wedding Website
While once it was a novelty, nowadays it's rare for any couple not to use a wedding website to organize their event, plan their big day, and get all of their important information out to their guests. While there are a few great wedding website builders out there to choose from, there are a few reasons why choosing to set up your wedding website should be first on your post-engagement list:
You can create pages for all of the major parts of your wedding, from the registry to the ceremony and reception details and everything in between
Integrate your invitations and your online RSVP form all in one place, so all of your guest info will be collected digitally and centrally
Make it easy for your guests to see your registry lists, especially perfect if you are having a bridal shower ahead of time
Create a photo page for your relationship, to help make your page even more….you!
You can even collect song requests or other information through digital forms, to submit to your DJ and make the party even more fun
Don't worry, you can always add to or edit your wedding website as you continue planning and things change. But having a central location for all of your guests to refer to when they need info or have questions can make things easier for everyone involved!
2. Discuss Your Timeline And Budget
Now that you have an idea of who is coming, figuring out how long you have to plan and how much you have to spend come next. Be realistic about your budget – every little part of a wedding costs money, and those costs can mount before you realize it. While everyone wants their dream day to include everything possible, your budget dictates what you can and can't do. This also will influence which venue you choose (which we consider part 2b). Fortunately, there are also some great tools for estimating your wedding cost that can make this easier.
Once you know your budget and picked out a venue that can fit your guest list, reserve it! Now that you have a date in mind, the best thing to do is work backwards and figure out what you need to do when. Vendor reservations (DJ, photographer, flowers, etc) should always come ASAP, so you can be sure you have them booked. Smaller things (wedding favors, the cake, etc) can come later. Ideally, create a calendar and set deadlines for the different things you need to plan. This keeps you on track and lets you avoid feeling too overwhelmed. Another helpful trick is to use this handy RSVP response calculator to let you know when you can expect to have your final guest info, which you'll need for your vendors as the date approaches.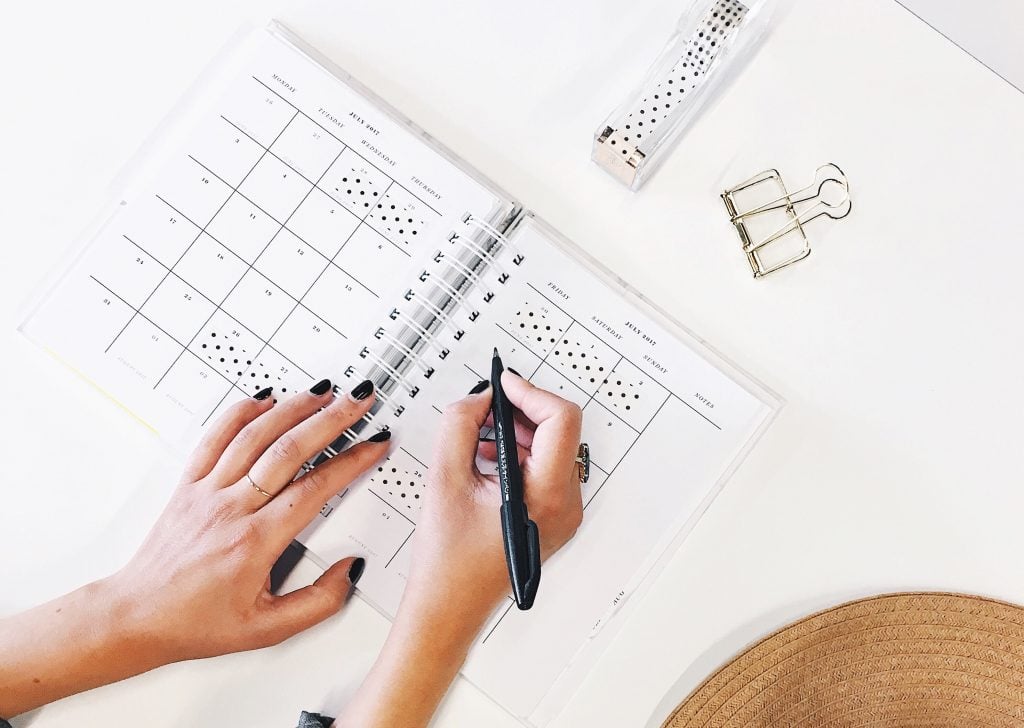 3. Choose Your Wedding Party!
Since bridesmaids and groomsmen will need to be more involved in the wedding and have more responsibilities, figuring out who you plan to ask early makes it easier to let them know well in advance. While the traditional number is usually a best man/maid of honor plus two or three, how many people you want to include is entirely up to you!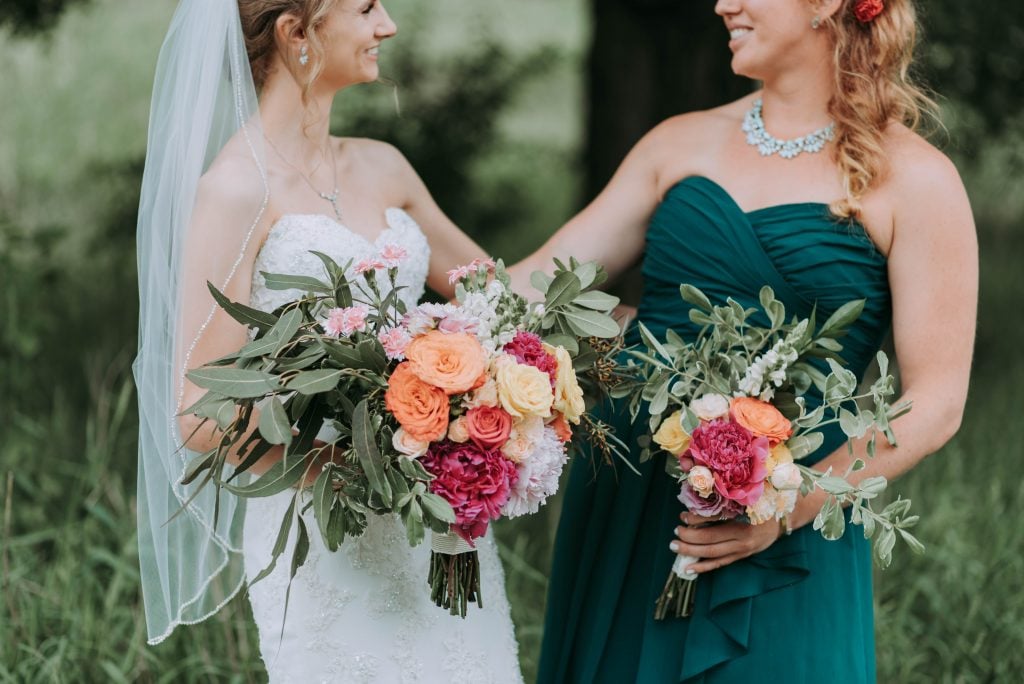 4. Collect Inspiration From As Many Sources As You Can
The Internet has made brainstorming cute and creative ideas for a wedding easier than ever. Here are a few great resources that are particularly helpful for any couple beginning their planning process, with ideas and FAQs for everything from choosing venues to decorating ideas: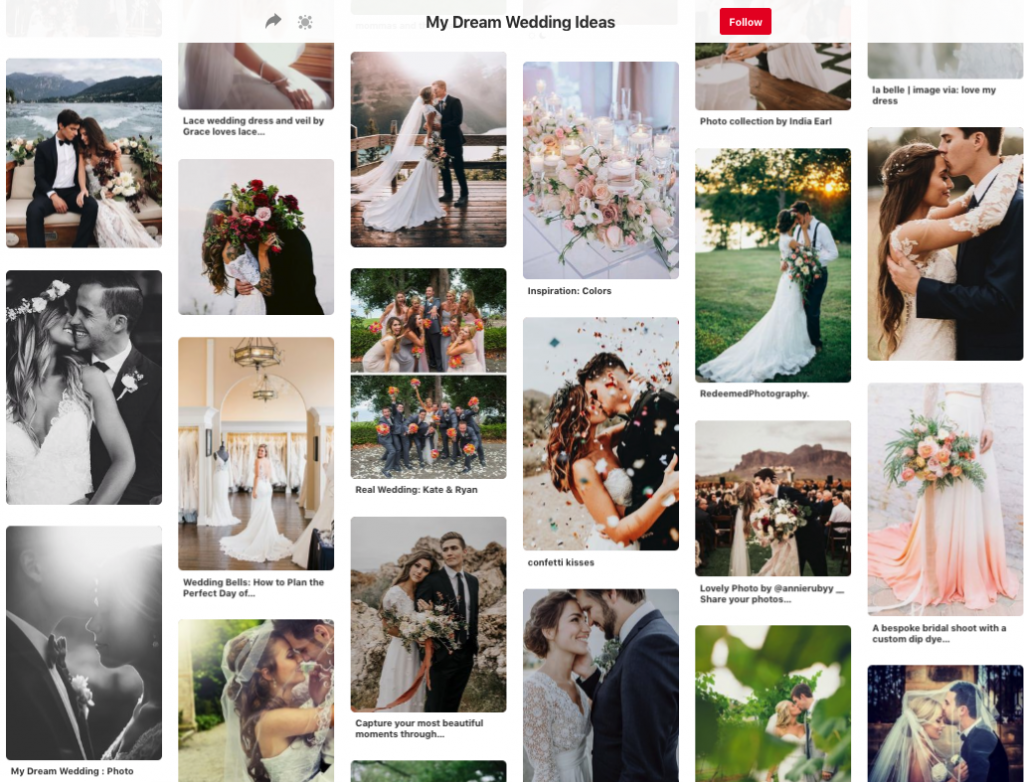 5. Throw An Engagement Party!
We decided to save the best for last – celebrate your engagement with your family and friends. Trust us, it will be a nice distraction before you dive full-on into wedding planning. Whether you want to throw a massive bash with everyone you know, or a small intimate gathering with your closest friends and family, there are some great ideas and helpful resources with coming up with an idea to celebrate your big news.