Online invitation services have gained immense popularity, offering convenience and efficiency to busy hosts who are looking to send out invites without the hassle of traditional mail. Paperless Post has become a well-known name in this space, but it is not the only option. If you're looking for an alternative, there are plenty of good options available, each with its own unique set of features, pros, and cons. In this post, we'll take a closer look at some of the best Paperless Post alternatives on the market.
If you are looking for an alternative with a similar 'virtual envelope' type invitation design, try Punchbowl. One of the main advantages of Punchbowl is the wide selection of invitation designs to choose from, including popular licensed characters such as Disney, Marvel, and Star Wars. Once you select an invite template and add your event information, you'll be able to make basic design customizations such as selecting a different font. It is notable that there are advertisements shown to both the event host and the invited guests. This can be distracting and take away from the overall user experience. However, you can remove ads for guests with an upgrade to a monthly plan.

Evite and Punchbowl are both popular online invitation services that offer a range of similar features. Like Punchbowl, Evite offers a virtual experience that mimics the traditional paper invitation style, which is part of their premium offering. However, Evite's free invitation option is a basic banner style. One advantage of using Evite is that while designing your online invitation, you don't see any advertisements, which helps you to focus on creating your invitation without distractions. 
The last option if you're envisioning the paper style envelope digital invitation is GreenEnvelope. GreenEnvelope is a relatively new online invitation service compared to Punchbowl and Evite. GreenEnvelope provides a variety of customization options, including the ability to include photos and videos with your invitations. However, it's worth noting that while GreenEnvelope offers a free trial, it is a paid service, and you'll need to purchase credits to send invitations. Nonetheless, GreenEnvelope can be a great choice for those who want a stylish option for their invitations.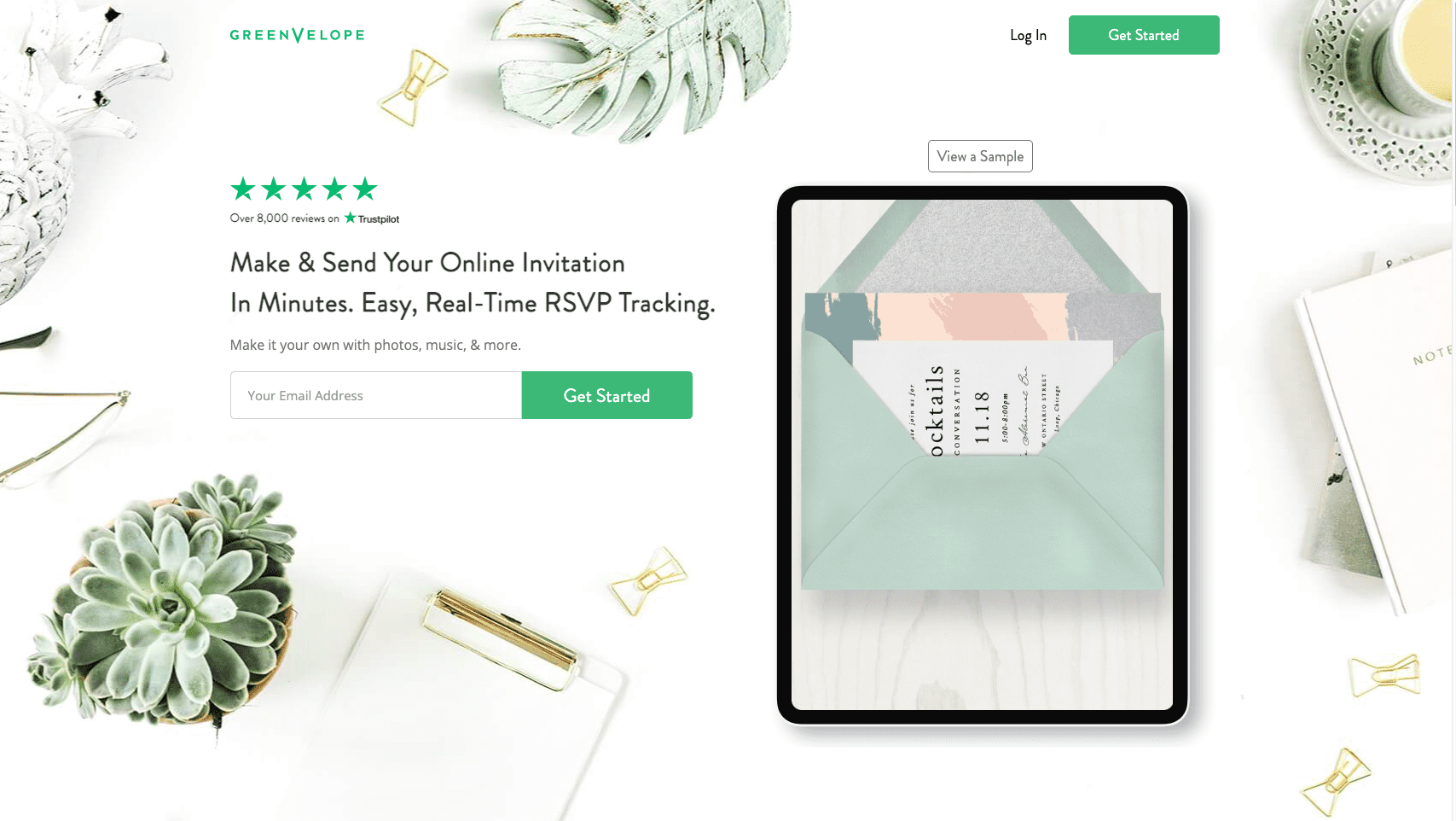 RSVPify is a fantastic option for those looking for an advanced and customizable online invitation and event management platform. Although there is no option for a traditional envelope-style invitation, RSVPify makes up for it with its suite of event management features. These include the ability to collect detailed RSVP responses, manage private invite lists, and even collect event payments. The free offering can accommodate up to 100 invited guests and basic feature access.