What's The Best Way To Sell Tickets To A Zoom Meeting?
Over the past few months, individuals and businesses have done a remarkable job of adapting their normal meetings and routine conference calls to a Zoom-dominated setting. As COVID-19 has forced industries of all types to adapt, the reliance on Zoom meetings continues to expand every single day. However, while in the early days Zoom was often a tool used to check in with team members or for routine interpersonal meetings, many businesses resigning themselves to a few more months before normal operations resume have found they have increasing needs from the Zoom platform. The ability to sell tickets to a Zoom meeting may be the biggest of them all.
So what is the best way to sell tickets to online events? How can you help your company (or yourself) maximize ticket sales, ensure attendees have a positive experience, and make the most of your upcoming session? We've compiled some tips and best practices to help you sell tickets to a Zoom meeting successfully.
Tip #1 – Use a Reliable Event Management Platform
Without the ability to sell tickets in a physical location, finding a reliable and dynamic online ticketing platform is the first essential step. So how do you choose the right platform to sell tickets for Zoom meetings? Here are a few key qualities to look for:
An event management platform that also offers the ability to create, edit, and import or export guest lists to make organization and accounting (before and after the event) easier
Look for platforms that allow you to create a unique event website. More on why that helps later!
Compare ticketing fees that different event management sites charge. Especially for a large event, you might be surprised at how much a per-ticket fee can add up and cut into your bottom line.
Some ticketing sites don't include additional critical services like collecting online RSVPs – explore the features of the sites you are choosing between to make sure you get everything you need.
Some event management sites also offer tiered subscription plans. This is a great option if you anticipate hosting multiple events of different sizes.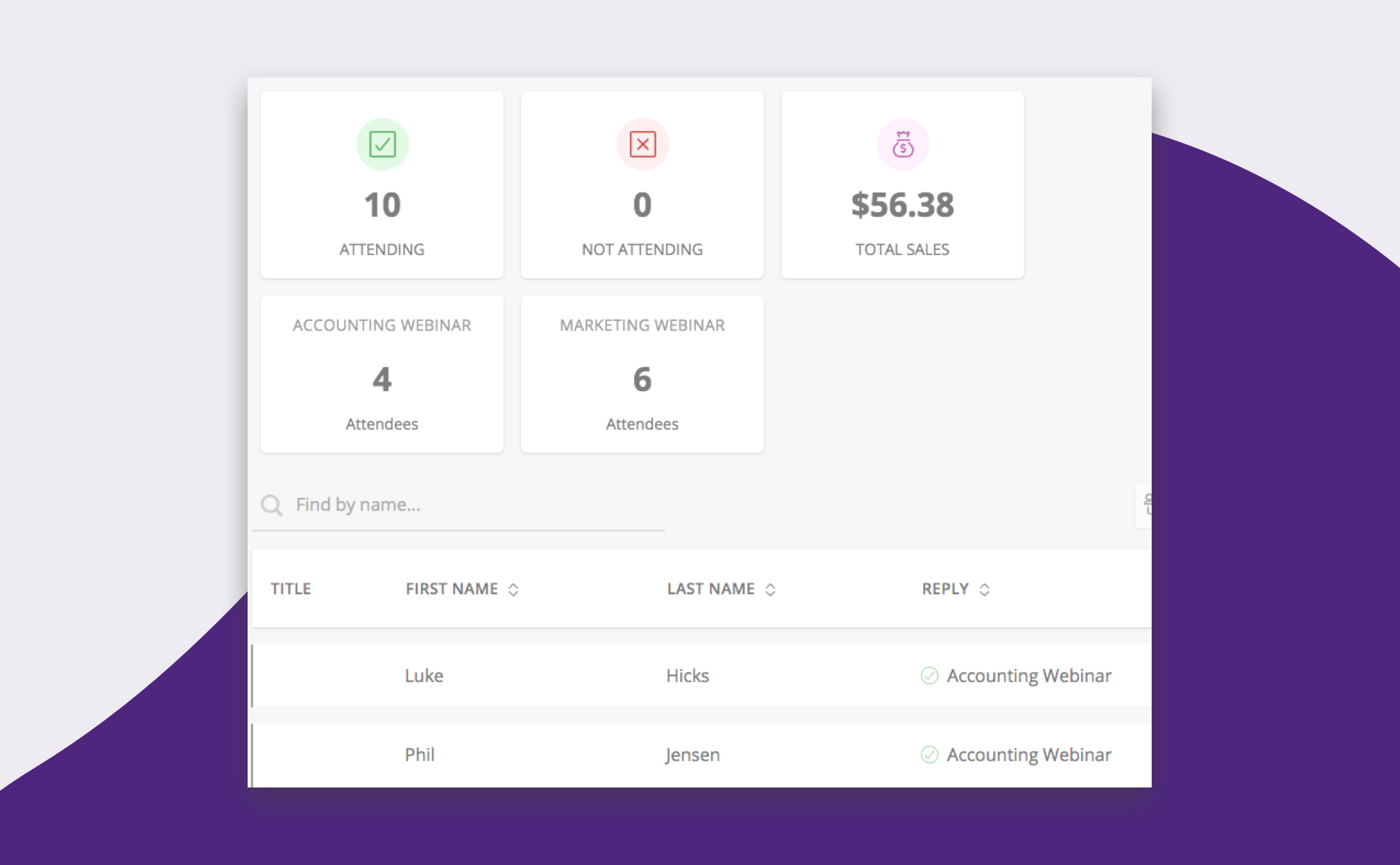 Tip #2 – Create A Unique Event Website
While routine business meetings or conference calls are easily organized through emails, major ticketed events (even virtual ones) will require sharing important information with a large group of attendees. If many attendees are strangers or guests, sharing key information centrally can be the best way to make sure everyone is prepared for the virtual meeting and can get the most out of the experience.
Fortunately, some companies offer dynamic event website builders – allowing you to easily create a unique website for your event. Why is an event website builder so key for virtual events?
You can direct all guests directly to the website for any information they need (for example, the Zoom link), or to let them know any work that needs to be done before the meeting begins
A good event website builder also lets you send out online invitations, collect RSVPs, and sell tickets all from the same location
If you plan on doing a feedback survey or some other follow up activity once the event is included, a unique event website can give you an easy place to send guests at the end of the virtual meeting
There is enough stress during the pandemic, and guests will appreciate the convenience of not having to sort between a variety of different pages and emails to attend a virtual event
A dedicated event website also adds a touch of professionalism to your digital event. Instead of just getting an email, attendees can visit a branded page. It also lets you avoid the "tacky" element of an online event.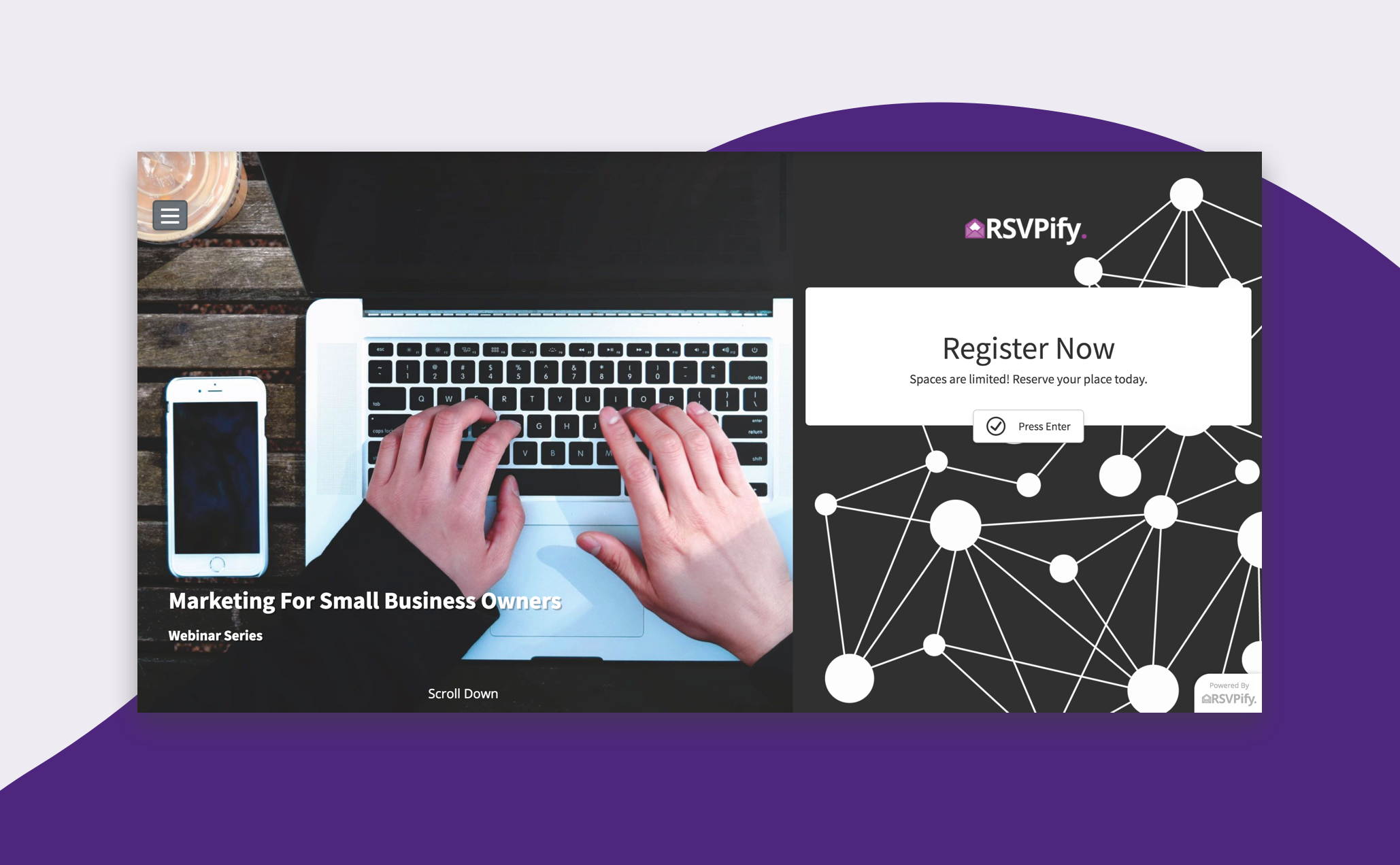 Tip #3 – Over-communicating Is Better Than Not Enough
This is a tip that is true for all event hosts. While no one likes to receive too many emails for a single event, in chaotic times like these, you are better off opting for too much communication over too little. But how can you make your communications to guests effective, and not repetitive or annoying?
Carefully craft your online invitation to ensure that relevant links (to your event website, or Zoom) are all clearly identified.
Also, consider including as much information as possible in your online invitation, to remove the need for future emails covering the same points
If you receive similar questions from a growing number of guests, consider grouping the answers together and sending out an FAQ for the event. It's likely that other guests have the same questions or concerns.
If it makes sense, consider soliciting feedback from guests ahead of time. What do they prefer (or not prefer) during a virtual meeting? What helps them get the most from a Zoom event?
Changes and adjustments are a reality of the pandemic. If times, info, or needs from attendees change, always communicate quickly. Guests will appreciate the clarity and lack of unexpected surprises.
After the event, be sure to ask for feedback. Everyone is relatively new to ticketed Zoom events. So why not learn from your guests and make the next time easier?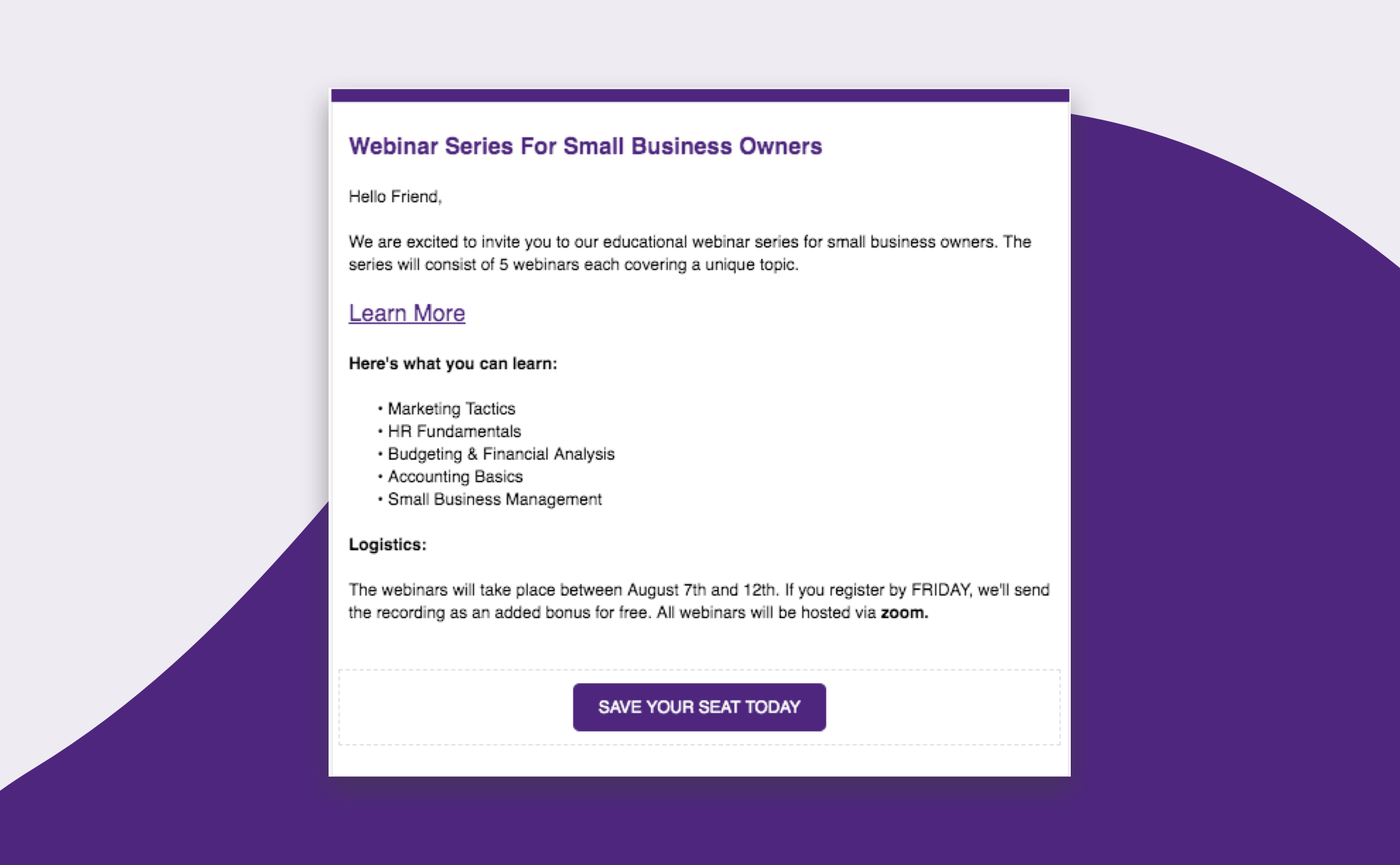 Tip #4 – Use Your Online Event Management Platform to Collect Data Afterwards
A major benefit of using an online event ticketing platform is the data you gain from your guests. Need to compile email lists of attendees for future outreach? Want to make sure you can account for all revenue from tickets? An online event platform can make this easy for you. A good one can also:
Give you the ability to easily export relevant data into Excel spreadsheets
Allow you to mass email attendees after the Zoom event is over
Easily follow up with attendees who missed the meeting
Copy elements that worked (messaging, instructions) for future events
So How Do I Get Started?
Ready to start organizing and sell tickets to a Zoom meeting? RSVPify offers a complete set of features perfect for online event hosts. Learn more about how RSVPify can solve your Zoom ticketing needs here!