Event professionals once worried about using QR codes as the norm – but not anymore
The COVID-19 pandemic has brought massive disruptions and changes to a variety of industries, and the event management industry is no exception. New social norms like to-go cocktails, contactless payment, curbside pickup for anything you might need, remote work, and many more seem more and more likely to be permanent fixtures of the "new normal". While safety concerns are the obvious catalyst for many of these lifestyle changes, the convenience of many COVID-19 protocols for everyday life mean that we shouldn't expect things to go back the way they were anytime soon, if at all.
In the events industry, there have been equally seismic changes for event hosts and attendees alike. Zoom and virtual events, protocols for requesting vaccine passports or negative PCR tests via online registration, and the rise in popularity of hybrid events have all been byproducts as the industry adapted in an attempt to survive. However, one of the bigger changes that seems to be shifting toward permanent adoption is the rise in utilization of QR codes for various event functions – specifically using QR codes to power event check-in and adding QR codes for RSVP to paper invitations).
Why weren't QR codes more widely used before?
While QR code technology has existed for years, it was largely viewed as a novelty before the pandemic. (fun fact: one of our colleagues at RSVPify operates the largest open source library for QR codes). Prior to the COVID-19 pandemic, you might have seen them on posters on the wall at your favorite coffee shop, or on placards in museums when using an audio tour headset, but it took a global pandemic for them to be cemented as a mainstay in our everyday lives.
There were a few reasons that QR codes weren't widely adopted previously:
User confusion: brands, businesses, and even couples getting married were reticent to utilize QR codes for fear that their audiences wouldn't understand how to use them.
Smartphone technology, while capable of recognizing QR codes, wasn't as widely available or as effective for the greater population as it is today. For instance, android devices didn't automatically detect QR codes in camera apps until recently.
Security concerns kept many people from trusting something that couldn't be verified before scanning it.
QR codes were largely tied to static web pages, meaning that the only function of QR codes was to redirect someone to a menu or landing page that they could visit just as easily by visiting a website or plugging in a URL.
How have QR codes become so popular now?
Just as curbside pick-up, remote education software, and Zoom all exploded as a method for allowing some form of regular life to continue during unsafe conditions, QR codes offer business owners and event planners a novel solution. By removing the need to actually sign-in places, submit paper copies or forms, or even hand over cash or a credit card for payment, QR codes are the essential technology by a variety of forms of contactless engagement that have quickly become the norm in industries from bars to hotels to air travel.
Aside from the pandemic, what has changed with QR codes to make them so ideal for these COVID times?
New waves of smartphones have seen significant hardware upgrades (particularly in the quality and abilities of cameras) which have made QR codes even easier to use than ever before.
Now that seemingly every restaurant (not just the hipster spots in big cities) rely on QR codes on their menus and online ordering forms, people have received much more exposure to seeing and using them. This has led to an increase in trust for the technology, which in turn has spurred more adoption. Put another way, once someone orders, pays for, and tips using a QR code once, the tech often sells itself.
Event planners were already utilizing QR code check-in for events before the pandemic, but the ability to simply scan event attendees quickly with a tablet or smartphone has streamlined event registration, offering benefits both in safety for attendees and employees and in speeding up sign-in and registration lines.
One other prominent place where QR codes have become essential is in vaccine passport technology. By storing sensitive personal information (such as a vaccination record) behind a QR code, officials and event hosts can verify vaccination status and identity without forcing people to reveal sensitive info about themselves or risk violating trust and personal security.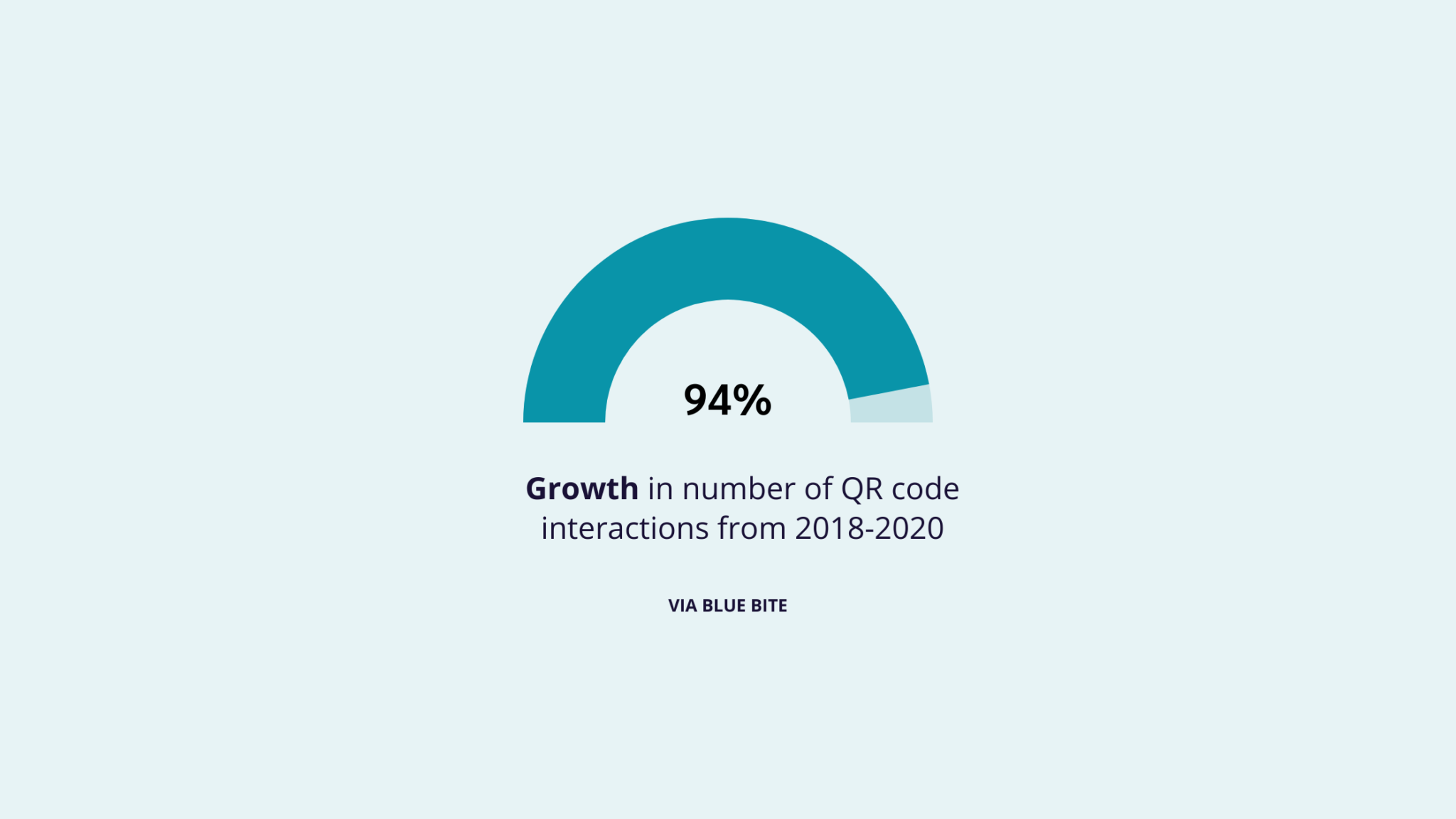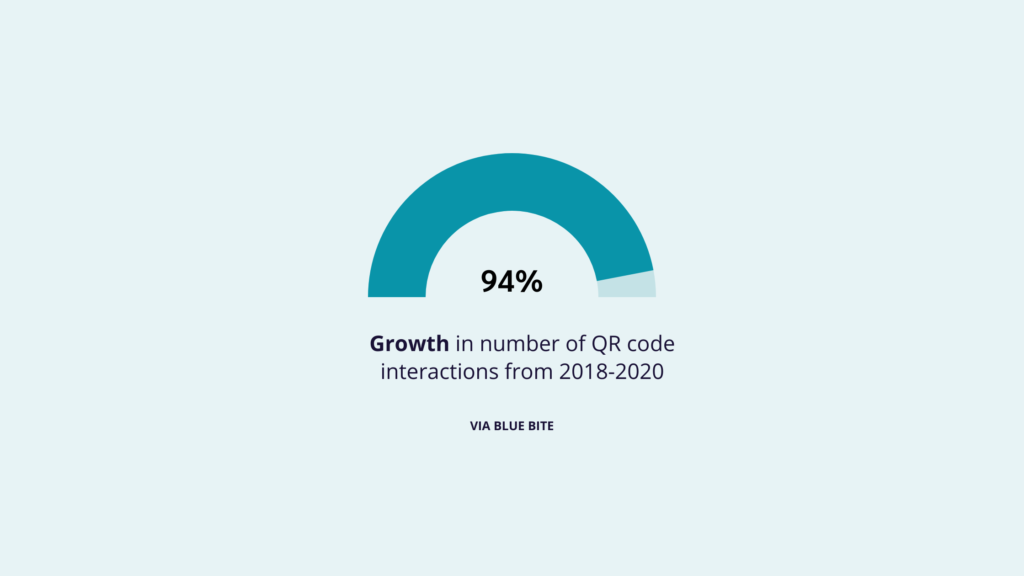 Event organizers can now confidently use QR codes on paper invitations or flyers
This adoption of QR codes means that event organizers can confidently use QR codes to streamline the RSVP process. Hosts no longer need to be concerned that their guests will receive a QR code and not knowing what to do with it. They have their smartphones in hand, and the comfortability with the technology to interact accordingly.
In addition, QR code designs have been improved which makes it much more appealing to add a QR code without ruining the aesthetic of your perfectly designed invitation. Jumbled, black and white QR codes are a thing of the past.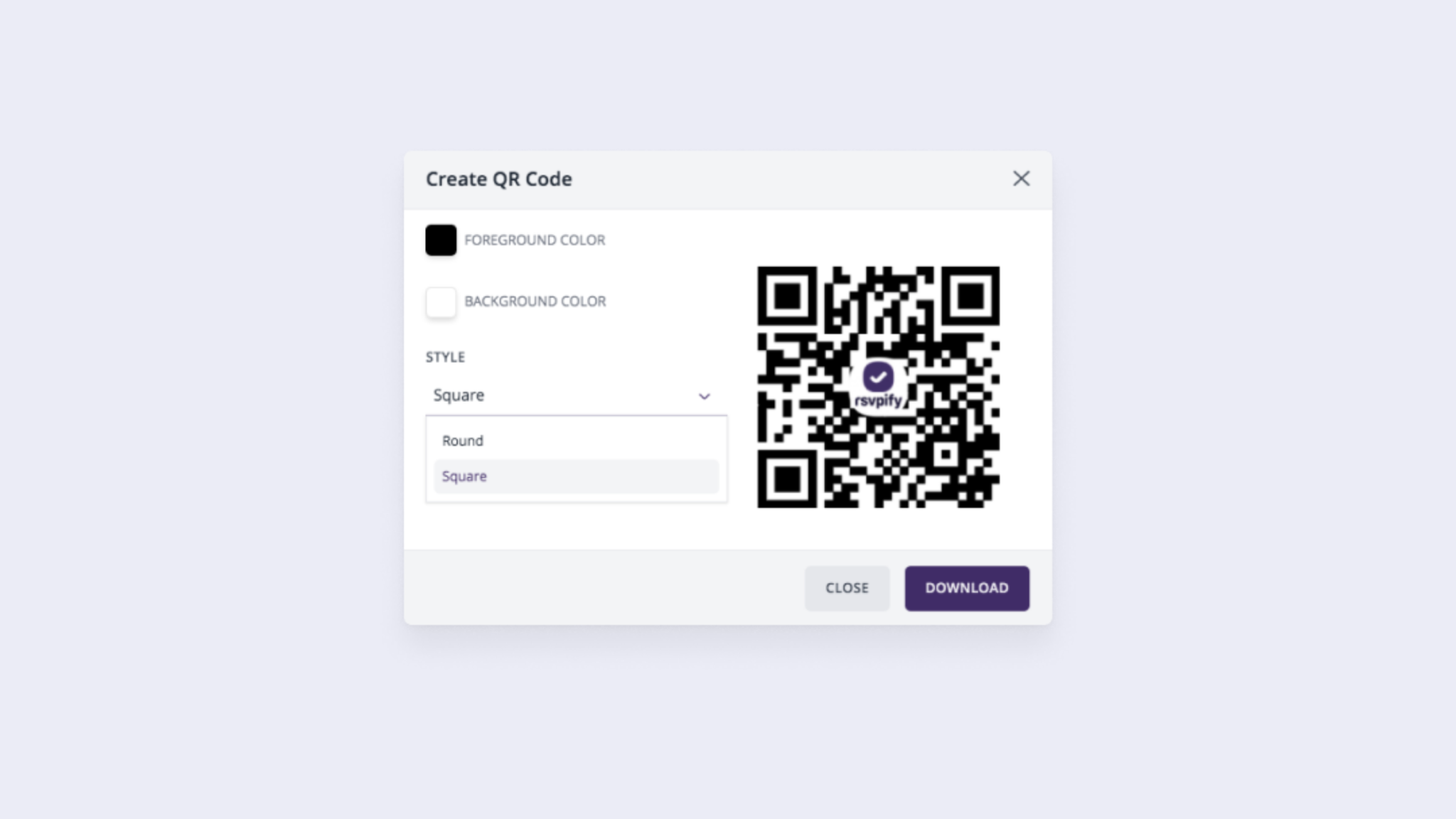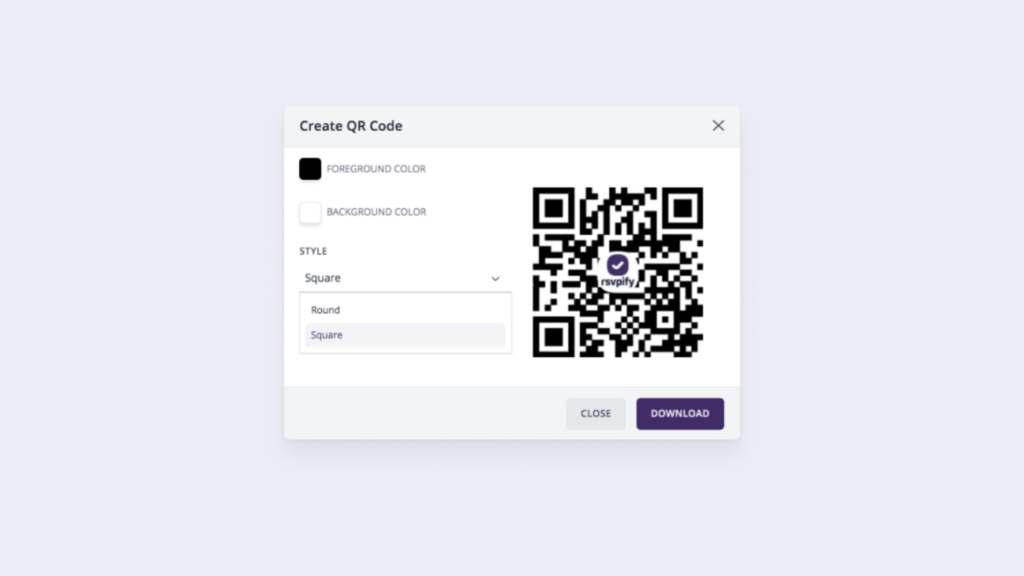 Why is it likely that QR codes are here to stay?
Hopefully, the COVID-19 pandemic will finally recede to a point where life returns largely to normal in the near future. When that happens, the hope is that the safety concerns driving much of QR code adoption today won't be so prominent either. However, it seems likely that widespread QR code usage will continue to be the case no matter when the pandemic finally goes away. Why?:
As industries like hospitality and travel continue to struggle with worker shortages, QR code options for menus, ordering, and payment offer an automated method for reducing the number of employees needed on staff.
The convenience of QR codes for everything from event registration to ordering your favorite cocktail and picking it up on the go won't recede either. Once people taste convenience and efficiency, the trend tends to stay the same or continue increasing.
While COVID-19 safety concerns will hopefully become a memory sometime soon, the ability for QR codes to offer similar solutions during any future public health crisis gives them staying power.
In the case of the event industry specifically, removing formerly tedious event check-in lines, paper invitations and the costs associated with them, and the need for a variety of invitations and communications instead of a single QR code access point offers a long term convenience for event planners and attendees alike. No one is likely to miss the previous system all that much.