Unless you're hosting a virtual event, the venue is a crucial part of your event's success. In many cases, it is really the first step in your planning as so many other pieces of the event revolve around the venue and what it offers. There's a lot to consider, but thankfully there are many online tools to make the process of searching for and booking your perfect venue much easier.
The basic considerations of how to book an event venue
Before you begin your search, it is important to outline some basic criteria of what you are looking for in a venue. This will help you to more quickly narrow down your search, saving you tons of time and energy researching. Here are the three biggest points you'll want to be clear on before starting your search:
1. Your Venue Budget
Establishing a cost range for your venue is an important first step, especially since it is typically going to be the largest cost for your event. Most event finder tools allow you to narrow down your search by price, so this will be a big time saver and avoid time wasting looking at venues that are simply outside of what you can spend.
2. Location
The next big consideration is location. For some hosts, this may be an easy and obvious consideration. But for hosts with the flexibility to host their event anywhere, it can be difficult to narrow down the search. According to EndlessEvents, Austin, Denver, Charlotte, and Vegas are among the top cities in the United States for hosting a conference. When thinking about location, you'll want to consider:
Weather
Attendee cost for travel, accommodations, and meals
Proximity to airport and public transportation
Local attractions and entertainment
Availability of hotel space
3. Capacity & Layout
Ensuring you have the right amount of space to accommodate all of your attendees is the third consideration you'll want to make before starting your search. It is typically best to overestimate your potential headcount to prevent being stuck with a space that is too small. Certain events may also require more specific layouts or multiple rooms for breakout sessions or meetings.
Event Venue Finder Tools
Now that your basic requirements are outlined, it is time to start your search. Thankfully, there are some really great tools out there to help you find the perfect venue that fits all of your needs!
Peerspace is the go to tool for finding and booking unique event venues. From neighborhood galleries to hidden rooftops and beyond, you will find amazing creative spaces for your events with honest hourly pricing. Message the event host directly through Peerspace to quickly get any questions answered, and easily book your favorite space.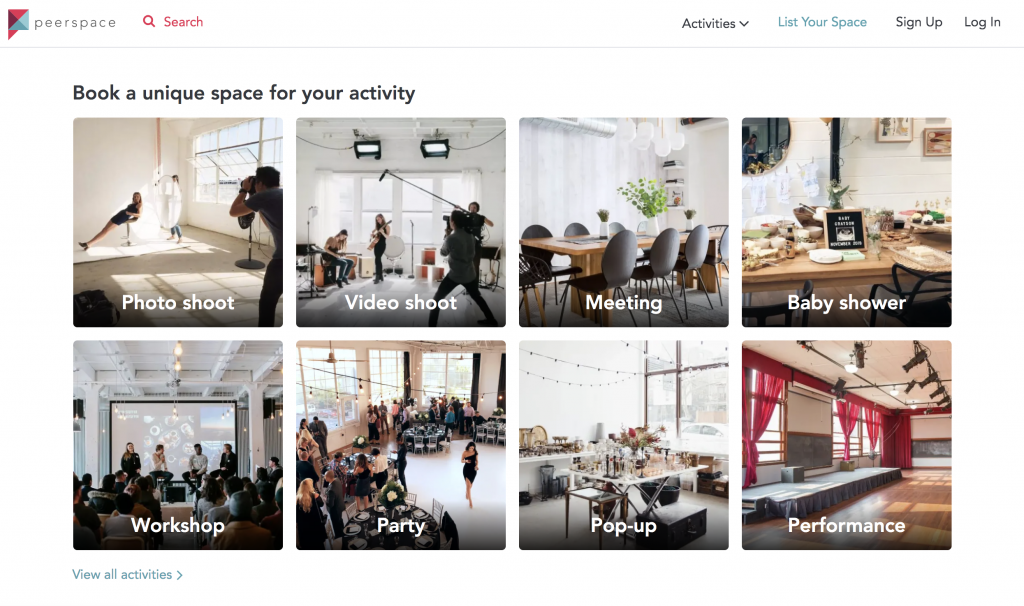 Filter through thousands of curated event venues by venue type, catering and beverage options, and amenities. You can browse thousands of photos to see what your event could look like in your favorite party venues, then contact your favorites to learn more.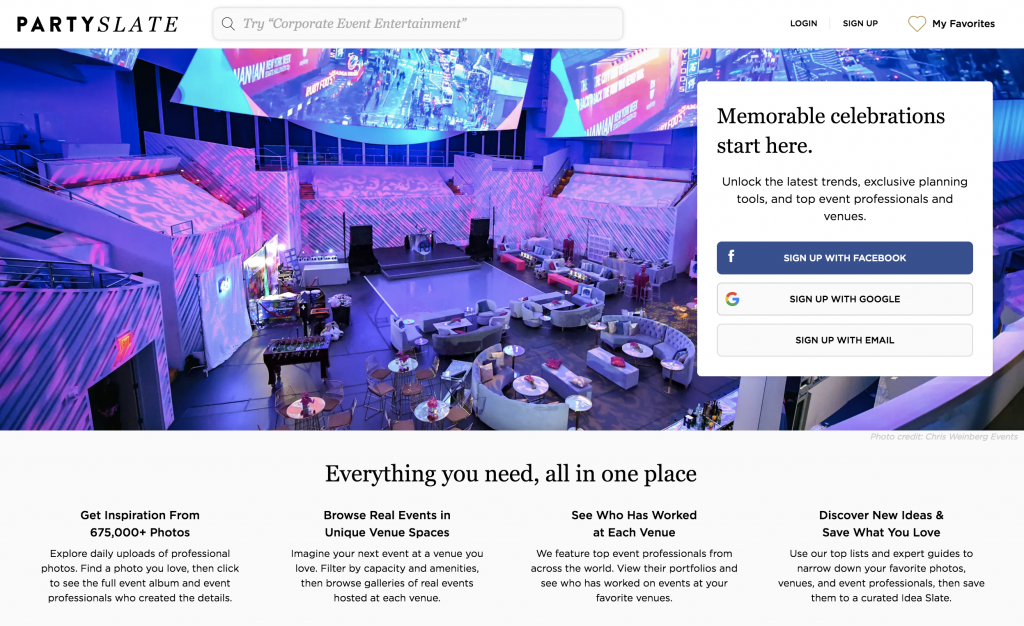 EVENTup is an online marketplace for event spaces with 15,000+ venues in 300 cities. From galleries, to banquet halls, rooftop bars and conference centers, EVENTup helps you find the ideal space for any occasion.

Event organizers can browse Splacer's listings and filter their creative and unique spaces by size, location, event-type, or by keyword. From warehouses, to rooftop lounges, to rock-climbing studios, their unconventional spaces will make the perfect backdrop for your next event. As a bonus, you can book and pay for the event venue of choice directly on the Splacer site.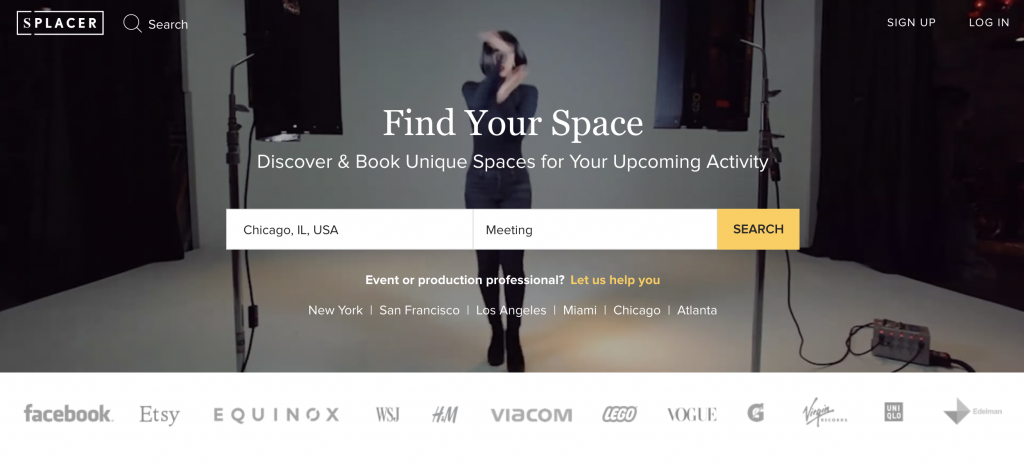 The Venue Report is a community that allows organizers to explore the latest in travel and celebration. You can message their expertly curated venues and book hotels across the globe directly on the site.

Narrowing Down Event Venue Options
Once you've found some potential venues that fit your basic requirements, you'll need to start comparing the finer details of what each prospective venue offers. If possible, getting a tour of the venue in person is always a great way to help make your decision easier! Seeing the space for yourself, and meeting the staff can help give you clarity in selecting the perfect venue for your event. Some questions you may want to address with the venue may include:
Parking availability
Accessibility
Cancellation policies
Vendor options/requirements
WiFi capabilities (especially if you're using a check-in app!)
While finding the perfect event venue can be an intimidating process, knowing the right questions to ask and having the right search tools can help save time and stress in the process. We hope these venue finding tools and tips help make your hunt easier.