Simplify your planning by choosing a wedding website tool that makes life easy
Getting engaged is exciting, and you are probably thrilled! But once that post-engagement glow has worn off, many couples can be daunted by just how big of an undertaking wedding planning actually is. From the venue to the vendors, guestlist management to wedding gifts, there are a hundred different details big and small that quickly fill up your planning time. That's why simplifying your event planning in any way you can is a must.
This is where wedding RSVP websites come in. By digitizing your wedding RSVP process, along with online invitations, seating charts, and other planning steps, you can save more time and money in the long run than you can imagine. Additionally, using wedding RSVP websites to coordinate everything from your guest list to communications can provide a single hub that makes life easier for your guests too.
While there are a variety of options out there, the best wedding RSVP website platforms offer some specifically useful features that you will want to streamline your planning. Here's a helpful checklist of the five most important features you will want to make sure your wedding website selection includes.
#1: The essentials of wedding RSVP websites -online RSVP and online invitation tools
First and foremost, you need the ability to create and send online invitations and collect online RSVPs. The rest of your wedding planning, from getting estimates for food and beverages to choosing the right venue, depends on it! A good wedding RSVP website will not only offer the ability for guests to send an online wedding RSVP after they receive their invitation. They will offer you the option to design and send your online wedding invitations with complete customization.
If you'd prefer a more traditional snail-mail option, you also want to look for an RSVP website for weddings that offers the option for custom QR codes or digital integration for guests. While this may not be an option for a more formal or traditional couple, including a QR code that guests can scan and quickly send their wedding RSVP right from their smartphone is a convenient choice for non-traditional couples.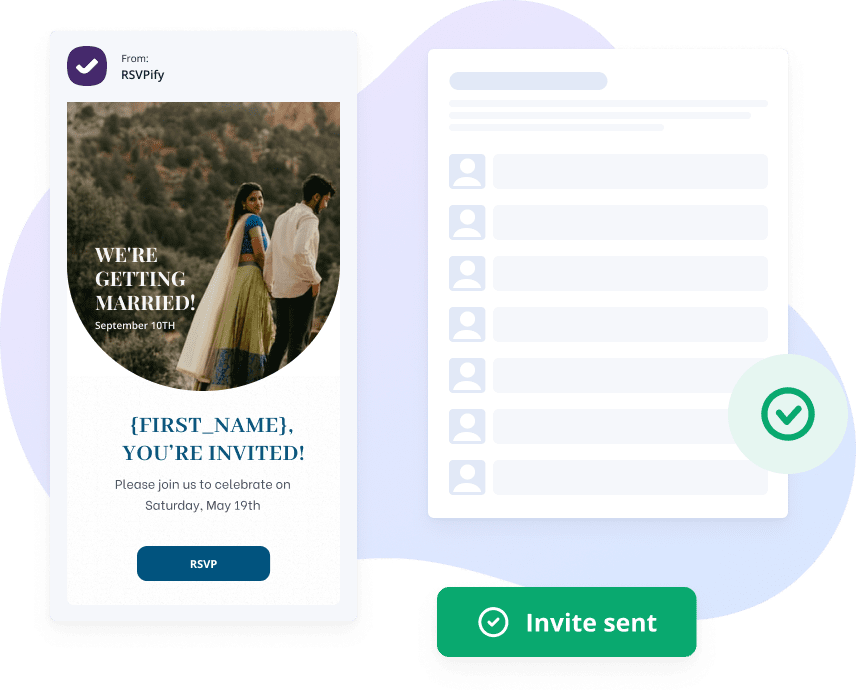 #2: Event management tools
Beyond simply collecting responses from your guests or sending online invitations with RSVPs, a good wedding planning website should also provide tools for logistical planning. A drag-and-drop seating chart maker can replace the endless sheets of a legal pad that couples once relied upon. 
Secondary event features, which may include everything from bus rides from the venue to the hotel or post-wedding brunches, can help you manage all of your wedding-related events in a single hub. You should make sure and review the additional features of the event planning website you are considering to see if these features are included as part of a base package (or for free), or require higher payment tiers.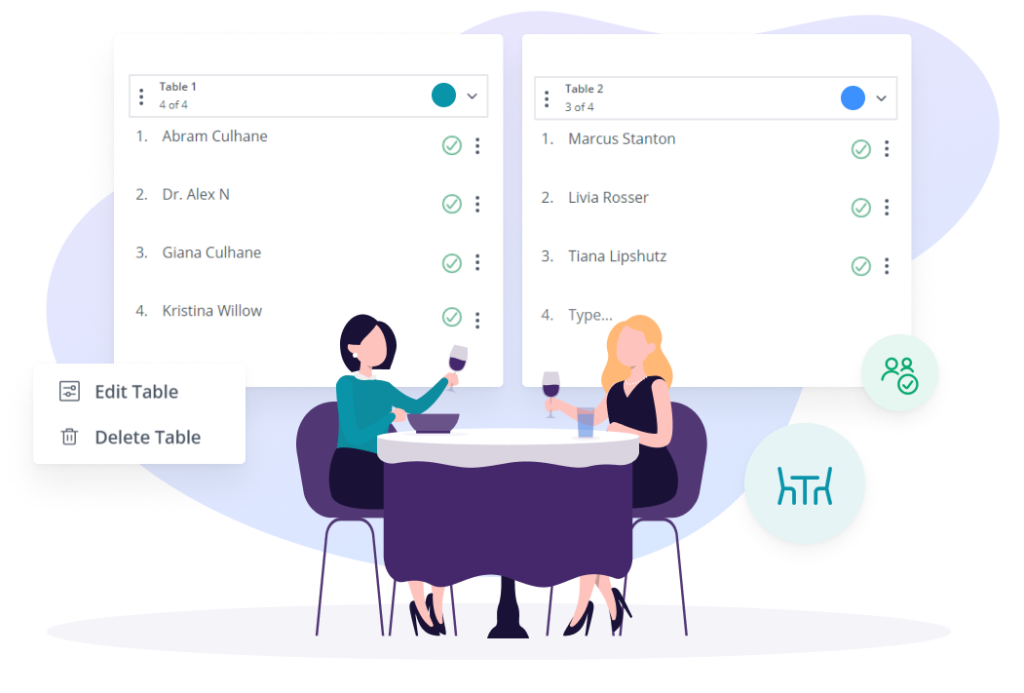 #3: Easy mass communication
Even the most careful planners can't expect every element of the wedding to stay the same, especially if you begin planning months or even years ahead of the big day. You never know if changes at the venue or changes in your own personal life might shift things in a significant way. This means being able to easily and quickly communicate with all of your event invitees and guests is another critical feature of wedding RSVP websites. Look for options that include mass email features, or at least the ability to import or export guest information through Excel spreadsheets. Even if you simply want to send reminders about timing or secondary events as the big day approaches, being able to reach your guests in a single place without needing phone trees or individual emails is a major time and headache-saver.