Four event industry trends and reasons for optimism to keep an eye on for event profs over the coming months
It has been a long, long year for the event industry. In some ways, the event industry suffered the impacts of COVID before most of the world. The first indications of the true impact of the coronavirus epidemic appeared last January and February, when some of the biggest upcoming conventions and meetings in a variety of industries were rapidly cancelled as the true nature of the virus became known worldwide. Eventually, even the Olympic Games were taken off the calendar, and in the months since event profs have been anxiously monitoring vaccination numbers and case trends with a hope that maybe 2021 will be a better year for events.
Well, here we are, a year after RSVPify's first look at the impact of COVID-19 on the event industry, and things have certainly changed. While most in-person events remain limited by insurance and safety concerns, there are some promising signs of an event industry rebound emerging in these early days of 2021. Let's take a look at four of the most significant event industry trends at present, and take some guesses as to where the event industry may be headed as we march further into 2021.
Trend #1 – The growing demand for virtual events has offered some cushioning for beleaguered event profs – and it may not go away
We have written at length about how virtual events have become a mainstay of the event industry over the past year. While many event venues, catering companies, and others are still reliant on actual in-person events to truly start rebounding after a disastrous 2020, the continued innovation of virtual event hosts suggests that the virtual event will continue to be a primary option for many event planners and corporate event hosts even as things return to normal.
Why should event profs expect virtual events to be here for the long-term, and how should that inform strategy and business operations over the coming year?
The cost savings realized by companies in travel and lodging costs for events that can be handled just as easily in a remote environment may make some companies hesitant to commit their scant resources and prefer to keep certain event types virtual
As Zoom and other video conferencing platforms continue to innovate, remote events are no longer the clunky and technologically challenged offerings they were even just a year ago
Even though in-person events will certainly rebound when herd immunity becomes a realistic goal, it seems likely that many event planners and companies may ultimately choose a hybrid approach. They may offer certain major events in-person as traditionally done, while selecting other satellite or secondary events to host virtually instead
More event management companies are beginning to offer dynamic hosting solutions for virtual events, that can add features and functionality to the basic video conferencing software that offers the foundation for hosting a good virtual event
Trend #2 – Vaccine trackers and COVID "passports" will be essential for the in-person event industry to rebound as soon as this coming summer
Once upon a time, a driver's license or "event badge" was the most common identification needed at any major in-person event. However, as vaccinations have now been administered to over 10% of the U.S. population, the "golden ticket" for attending in-person events in 2021 will likely be vaccine tracking apps or vaccine passports. These ideas are already being discussed for a number of reasons, such as the EU recently pushing for vaccine passports to allow for intercontinental travel to help revive the summer tourism industries that were devastated during the depths of the pandemic last year.
Why are COVID passports such an essential element for ensuring the return of in-person events?
For insurance coverage purposes, vaccine passports would allow event hosts to verify the safety of attendees and help mitigate any potential superspreader events before they even happen
COVID passports can also allow for international and regional travel to function more normally, making events that require attendees from around the country or world to attend more easy to plan and host
In the unfortunate case of a COVID spreading event, vaccine trackers or passports would allow event hosts to quickly communicate with guests and help manage subsequent safety procedures more easily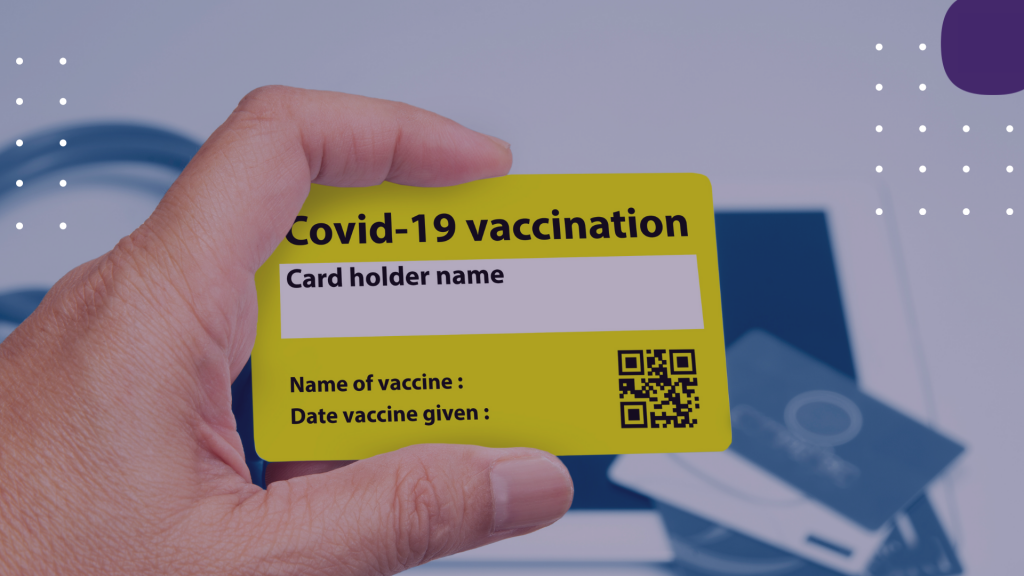 Trend #3: The pent-up demand for in-person events only continues to grow….and the summer may be the time for a demand explosion
While it's hard to remember during the depths of winter, last summer many beleaguered citizens enjoyed the ability to socialize somewhat normally and safely when the weather turned warmer and outdoor events were able to be conducted similarly to before the pandemic. With another summer approaching in just a few months, it's safe to assume that many people who postponed events from last summer will be doing their best to cram them in while the weather allows it, even if vaccinations have not been administered to a significant part of the population by June or July.
The reason this should offer a glimmer of hope for event profs is the pure volume of demand that has been stored up over the past year. With literally millions of events postponed from 2020, and the billions of dollars of event worth that has been stored as people wait for a safe time to host those events, there is a massive wellspring of event demand that is just waiting to be released. Event profs should start cautiously eyeing this summer as a period where at least some of the missing events from the past year will reappear on calendars.
One note of warning though – for anyone looking to host a postponed event, expect competition for vendors and venues this summer to be at unprecedented levels based on the demand of functionally two years' worth of events coming together at the same time. The sooner event professionals and event hosts start planning and reserving venues and vendors for events this summer, the better!
Trend #4: Expect cancellation policies and deposits to undergo a major transformation
One of the toughest factors for event hosts last year was the need to refund deposits and commitments for thousands of clients, all within a very short period of time as the outbreak began to spread across the globe. Because most event cancellation policies and contracts were not designed with a global pandemic in mind, event hosts were often left swallowing costs for wasted products and staff cuts because they couldn't punish guests for an unprecedented situation.
This summer though, expect event profs to have learned their lesson. Since COVID offers such a variety of variables (local lockdowns due to increasing case numbers and outbreaks, travel policies that may prevent attendees from coming with little notice, etc), many event industry vendors and professionals will probably take a long look and rewrite cancellation policies to protect vendors more than they have in the past.
This also means that for anyone planning an event, reviewing your venue or vendor's cancellation policies this year may be more important than ever before. You will want to know, before you plunk down a big deposit and then find out later that your event can't be hosted, just how much of a commitment you are being asked to make – and how much risk you are taking when picking a date, venue, and vendors for your in-person event this year.