As the events industry continues to experience a significant bounce back after the COVID-19 pandemic, it's no surprise that not everything is coming back easily. For some companies, it's navigating the rapid surge back to in-person events after spending significant time and resources on developing virtual or hybrid infrastructure. For others, it's identifying new preferences of attendees for how event software is integrated into their event experience. Likewise, new expectations around the purpose of events and personalization of the event experience are also throwing event planners for a loop.
Another challenging but promising trend as the event industry surges back has been a noticeable trend toward last-minute surges in day-of and online event registration.Whereas previously, companies and event planners could often finalize a guest list weeks or even months before an event with confidence of a fixed head count, event profs are noting recently that last-minute additions of hundreds oreven thousands of event attendees at major events have become more and more normal.
This trend isn't just being noticed by event professionals on social media. A variety of industry publications have started to take note: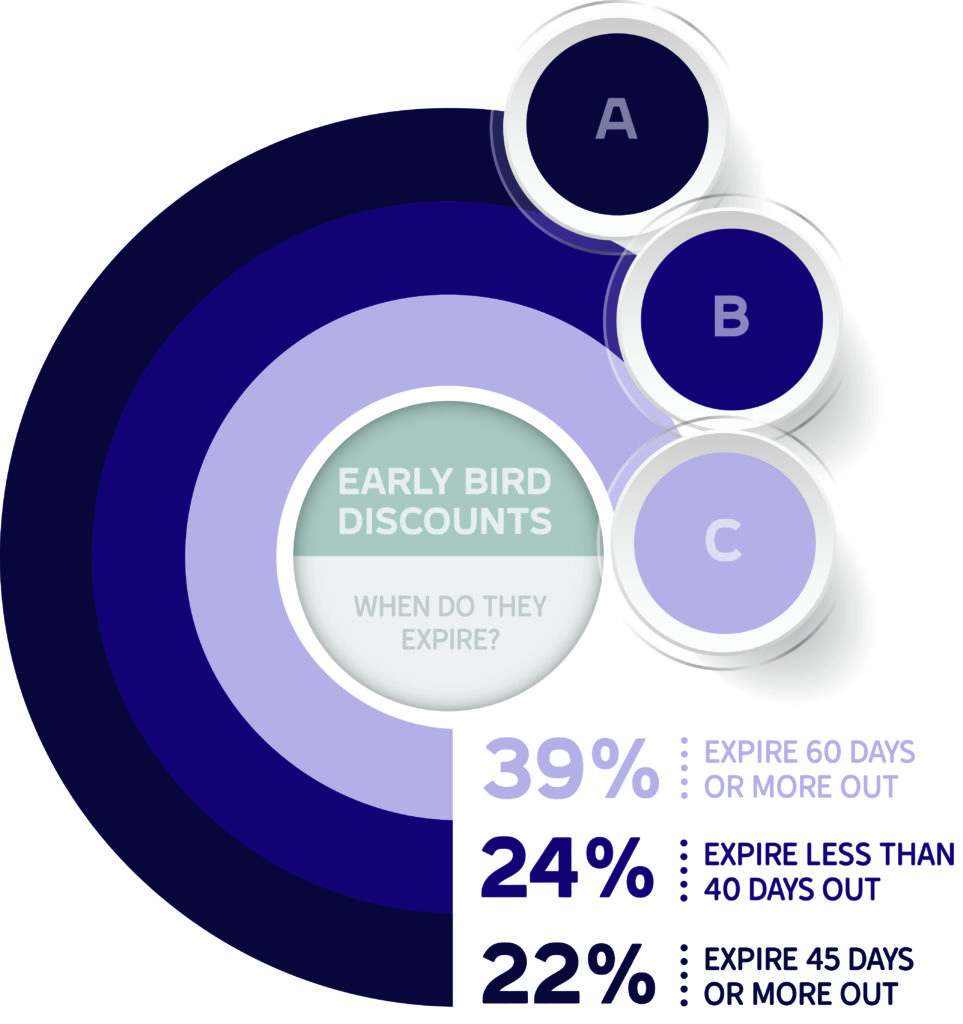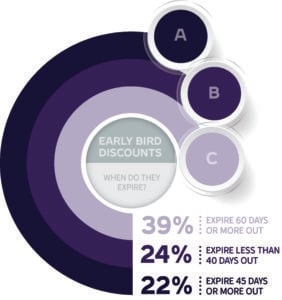 The Trade Show News Network reports that more and more event planners and hosts are turning to early bird discounts in 2023 to incentivize guests to respond earlier.
Here's another anecdotal example from Ray Baum, director of business development at Custom Registration: "The event site went live in early November, and traffic was light," he said. "The registration conversion rate was minimal through the first week of January.  The trends did start to move upward, slowly but the first significant spike didn't occur until the second week of February, when the early bird deadline approached. In a year-over-year comparison, attendee registration started much earlier for the 2022 event and had a very steady increase."  
The most recent Global DMC Partners Meetings & Events Pulse Survey found that 48% of surveyed event planners cite cancellation & flexibility policies are their #1 concern in event planning these days, as last minute registrations have made it essential to build flexibility into contracts to avoid unexpected budget impact.