Will Coronavirus batter the event industry? As major corporate and social events continued to be canceled around the world, many wonder – is this all just an overreaction, or a sign of worse things to come?
From a few seemingly innocuous news stories into a growing global concern, Novel Coronavirus (COVID-19) has captured the world's attention in a way that similar predecessors like Ebola, West Nile Virus, and SARS have in years past — threatening to leave the global economy in disarray, with the events industry among the hardest hit.
However, unlike those other viral outbreaks, which were less communicative and contained before reaching most corners of the world, over the past few weeks new cases have sprouted up in widespread regions.

With international airline travel now moving people around the globe in a matter of hours (as opposed to days as in years past), this new outbreak is forcing governments, civil health services, and normal everyday people alike to scramble to protect themselves from potential exposure and the serious health risks.
As of this writing, over one thousand people have died as a result of infection, and dozens of new cases seem to spring up every day – not only in "Ground Zero" of the outbreak, China's Wuhan province, but now in travel destinations like Tenerife, northern Italy, and even the mainland United States.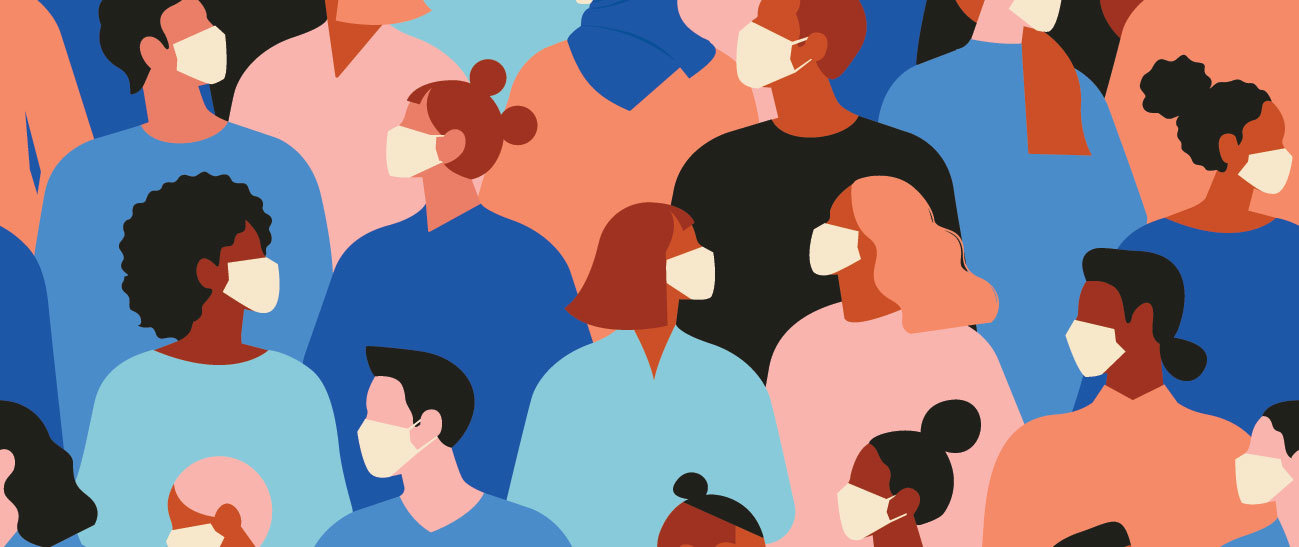 The reaction to this spread has been striking – entire regions in Europe and China have been quarantined, vacationers kept locked up in cruise ships and at resorts, and a seemingly new suggestion for avoiding infection appearing every hour.
While epidemiologists and government officials have been largely guarded about specific details on the risks of greater disease spread, the effects on the global economy have been pronounced.
Stock markets around the world have plummeted, as every aspect of industry from transporting raw materials across international lines to hosting employees from satellite offices has become fraught with risk. 
What does this mean for the event industry specifically?
In this current reality, one industry that stands to suffer greatly (and indeed, already has) is the event management arena. For an industry built on bringing people together, and connecting people from all around the globe, the risk of an infectious disease spreading easily between strangers as they move from place to place is an existential one.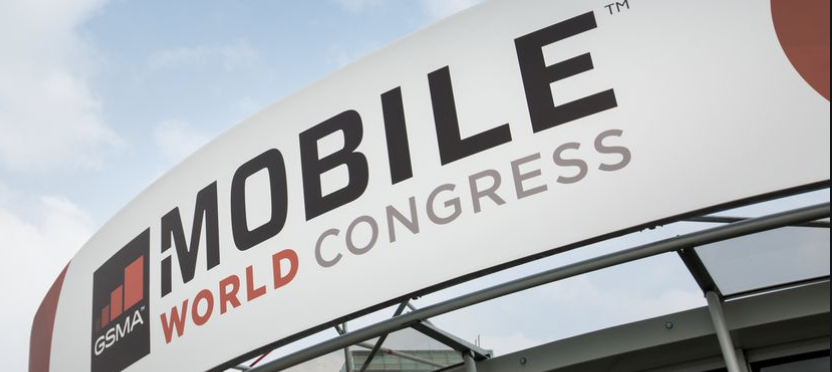 Consider just a few of the many examples of how fears of coronavirus have already upended global events both large and small:
In the epicenter of the viral epidemic, China, more than two dozen major trade shows and industry events have already been cancelled, with more events citing Coronavirus fears  added to the list of event cancelations every day
In Barcelona, as yet untouched by the disease, the massive Mobile World Congress, an annual showcase of the wireless industry which draws over 100,000 attendees annually from around the globe, was cancelled last week.
In San Francisco, much to the chagrin of city officials over the loss of $11 million of expected associated revenue, Facebook cancelled its global marketing summit.
EventBrite, one of the industry leaders in event hosting and management, has taken a major hit to their stock value over the past few days.
Even private corporate conferences, like Workday's internal sales conference scheduled to be held in Orlando and expecting over three thousand attendees, have joined the cancellation list.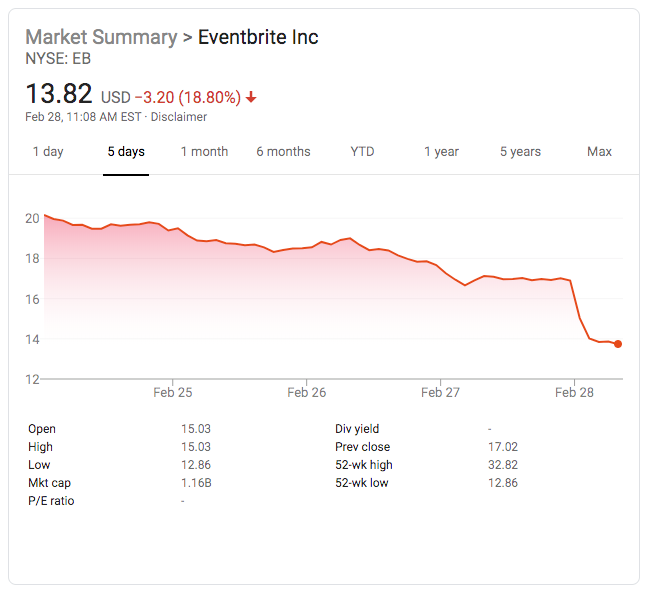 This wave of cancellations, far from being the only casualties in the event industry, appear to be the tip of a growing wave that threatens to cost the event industry billions of dollars in lost revenue and business as the customers that drive the industry pull the plug to avoid insurance, ethical, and personal risks and considerations.
Perhaps the most shocking illustration of the potential long-term ramifications of the disease on the event industry was outlined by International Olympic Committee member Dick Pound this week, when he shocked audiences worldwide by announcing that the Tokyo Olympics may be cancelled if the disease has not been controlled in the next two months.
While IOC members assured the press and public that no decision would be made until May at the earliest, the potential loss of tens of billions of dollars for Tokyo (and the vast sums of revenue that event planners and retailers associated with the games would lose) is just the clearest example yet of the threat to the event industry.
While many event professionals (as well as writers, officials, and even President Donald Trump) have sought to calm fears and counter growing media-driven anxiety around the disease, what can't be ignored are the decisions being made.
As the list of cancelled conferences, trade shows, and corporate meetings and gatherings continues to grow, many event professionals are growing rapidly concerned that the entire industry may soon be facing a downturn, the likes of which hasn't been seen since the Great Recession of 2008 and perhaps, ever.

Why is This Affecting the Event Industry So Acutely?
Aside from the fact that events, by nature, draw people from different regions and different backgrounds together, and mix them with many others? Here are a few more reasons that are probably driving the growing number of cancellations apparent in news media:
Events often require travel, whether from different parts of the country or different parts of the globe. Given that global travel has been a clear cause of the spread of the epidemic, many potential event attendees are hesitant to travel if it isn't required. The tourism industry is experiencing this as well.
Corporate or industry events are often voluntary, or at least not necessarily mandatory. With this in mind, as government organizations warn individuals against non-essential travel, these events are often considered something that can be easily skipped.
The global news media has (as it does with any new and unexpected threat) taken a decisively dire tone in much of its Coronavirus coverage. While 37,000 cases worldwide is certainly not a small number, considering the billions of people around the globe, the threat has been magnified far beyond what simple statistics suggest.
Liability is a real concern – as event hosts and event management companies are often on the hook for guaranteeing the safety and security of attendees, many companies (and associated contracted event professionals) face major financial liability.
Branding is a similar concern – who wants to be the company that hosts the event that spreads the infection in a previously unaffected region?
So What Comes Next? How Do Event Planners Protect Their Industry?
Quite simply, no one is sure. While the world waits for governments, epidemiologists, and industry leaders to formulate plans (or even speak to the extent of the threat itself), there isn't much that event industry professionals can do besides hope for a working plan for treatment and limitation of the spread of the disease.
While that isn't the most helpful suggestion for event planners already losing business to cancellations, here are a few tips to help you get ahead of potential risks to your event business, no matter what you aspect of event management you may be involved in:
Arm yourself with the data to make informed business decisions; Track the state of the event industry using RSVPify's analyses of leading indicators of industry health and recovery
Review all planned events (no matter how long they have been on the calendar) and identify events that will be planning to host a large number of attendees from various international locations.
For these events, consider contacting the clients as soon as possible to see if there are current plans or considerations for cancelling, so that your business is aware of future risks.
Reach out to event media professionals to help them spread the word that the epidemic has not reached panic proportions yet – when event media are already suggesting to clients that cancellation might be a good idea, this can only make things worse.
Review your cancellation insurance policy. Are diseases or similar contingencies covered under your policies or contracts? Will you be able to recoup losses or keep deposits in this case?
What are your liability risks as the event planner or host in the case of an infection at the event? Consider reaching out to your legal team to draft a strategy now.
Consider incorporating virtual conferencing, livestreaming, or other tech solutions to allow event attendees to still "attend" and thus allow the event to move forward in some capacity.
Work with clients or host locations to develop safety plans – the CDC and other epidemic control organizations have already begun to release strategies and best practices for preventing viral infection and spread.
While hopefully, the coronavirus epidemic will go the way of previous viral outbreaks and eventually be managed and controlled, at the moment these steps are the best measures event professionals can take. While the damage to the industry hasn't been catastrophic by any means, if this threat continues to expand over the coming months, things may only continue to get worse for the event management industry.
Want to know more about trends affecting the event industry (usually in more positive ways)? Visit the RSVPify blog!