Yes, it's possible to host a successful virtual nonprofit event to bring resources and attention to your charity or non-profit. Here's how to do it.
One of the segments of the events industry most heavily affected by the COVID-19 pandemic was the nonprofit sector. As nonprofit professionals know, fundraising-centric social events provide the lifeblood for many organizations. Without the ability to host hundreds of potential donors, how could these charities, nonprofits, and civic organizations survive?
Fortunately, many nonprofit event planners harnessed the power of innovation. As a result, virtual events for charities and fundraisers have become a more than adequate solution to maintaining relationships with supporters, hosting virtual fundraisers, and facilitating networking within the nonprofit industry. From the biggest nonprofit to the smallest, virtual events are largely responsible for the industry's survival into 2021.
However, hosting a successful virtual event for your charity and fundraiser is more than just sending out a Zoom link. Who will you invite? How will you communicate with guests? How do you raise money online? How can you sell tickets or allow people to bid on items? Based on some successful RSVPify-hosted virtual charity and fundraising events, here are three smart tips for hosting your own virtual event we are happy to share with you.
Tip #1: Think about the attendee experience when designing your virtual nonprofit event
One of the biggest traps of virtual event hosting is turning your meeting into a lecture. While there are obvious limitations in a virtual format, this doesn't need to be true every time. Some of the smartest virtual event hosts (not just nonprofits, but in any industry) have come up with some clever ideas to make the event truly feel interactive. These include:
Real-time artwork (using digital media tools) and musical performances
For a casual event, online games (such as trivia or the popular Jambox series)
Including AR or even VR technology or features
Incorporating social media (like hashtags to build momentum) to give attendees a further reason to engage actively, as opposed to being passive listeners
Live polling and question features, ideally moderated by someone who isn't leading the event, to allow the audience to participate actively
Virtual auctions (with bids via voice or even the "Raise Hand" feature)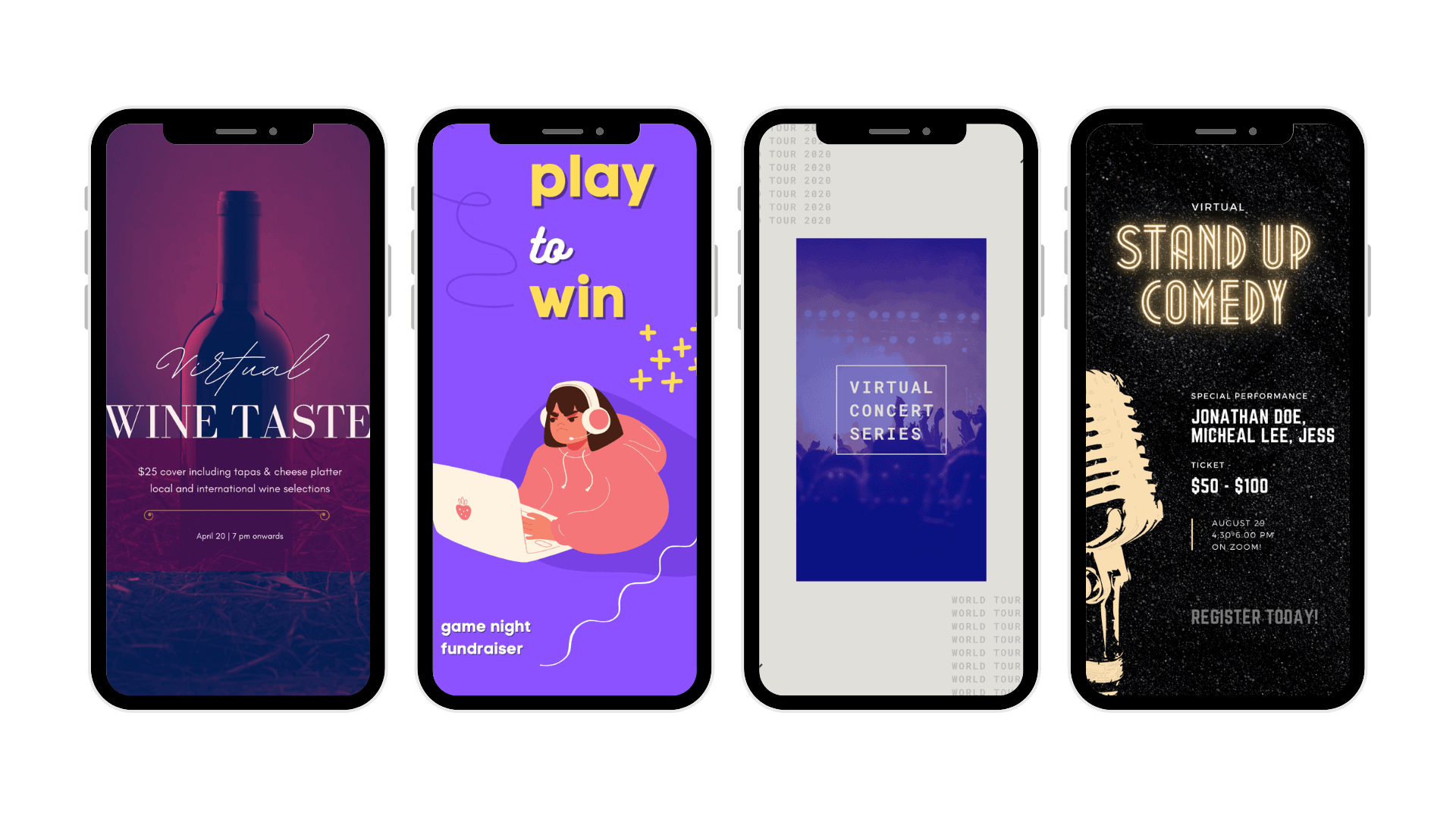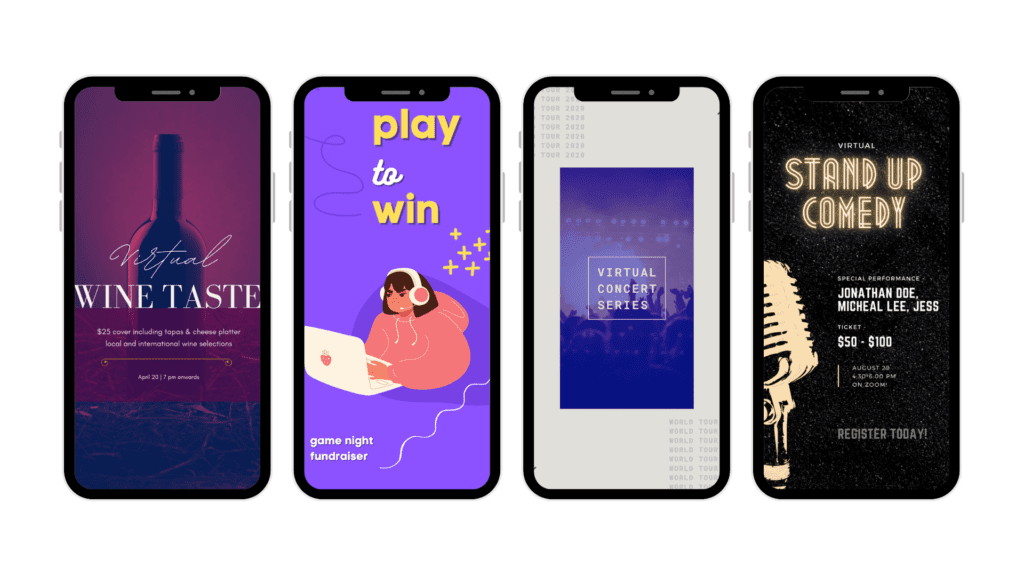 Tip #2: Remember to keep your message front and center
Many in-person fundraisers and galas often make the event the focus, as opposed to the organization. Galas and fundraisers are social events, and the lack of in-person socializing is one reason many organizations have been hesitant to try them out online. However, while society is beginning to open up, don't be surprised if you get better virtual attendance than expected.
Since this is the case, it's important to remember that your organization's message is why people have attended your virtual event. Anyone can hop on a Zoom wine night with their friends. So if people have chosen your event, you can assume they are genuinely interested in supporting you. This lets you program your event to focus on your mission and needs, and especially calls to action from your guests, as opposed to the usual focus on social elements at fundraisers and galas. This should be welcome news to nonprofit organizers who are more interested in talking about what's really important – how your organization deserves support to do some good in the world.
Tip #3: Consider using an online event management platform
While Excel spreadsheets and Google Forms are free and convenient, they don't offer much style. If you are trying to impress some potential donors, a little style can go far. That's where online event management apps come in – platforms like RSVPify can let you add some impressive bells and whistles to your invite and event page, all for an affordable subscription. For example:
A dedicated event landing page to share relevant info
Online RSVP services to help you build your attendee list
Mass email functions to communicate updates and news to your attendees
The ability to sell tickets and collect donations safely and securely through the platform
Customizable online invitations to let you add that style
While every nonprofit and charity needs to budget wisely, online event management platforms can help you maximize your fundraising and communicate the importance of your organization and message. Think of it as a short-term investment for a major long-term payoff.