The surge of virtual events due to the COVID-19 pandemic is just one more reason why using an online RSVP has become the norm for event planners
A decade ago, the idea of an online RSVP for your event was considered tacky, cheap, or non-traditional at best. Event planners and hosts were hesitant to switch away from the expensive paper invitations and RSVPs that were the decades-long norm for compiling a guest list for any event. Along with the social hesitation, technology hadn't quite figured out an elegant solution for quality online RSVPs.
Fast forward a decade, and the world is quite a different place. Aside from the impact of the COVID-19 pandemic on the event industry broadly, event management platforms have taken a massive step forward in their evolution. Now, not only can you collect RSVPs online, but also send elegant online invitations, create digital seating charts, sell tickets to events, provide custom QR codes for check-in, and much more. Event management software has become the standard, not the exception.
So what has driven the widespread adoption of the online RSVP? Why have so many event professionals become vocal converts to using event management software, instead of the paper invitations and RSVPs of old? Let's look at the four key reasons why online RSVP is more important to event planning than ever before.
Reason #1: Convenience
Like most tech advances, the adoption of online RSVPs has been largely driven by the convenience and efficiency of their use. For years, RSVPs would be collected manually via snail mail, slowly and intermittently, making compiling a guestlist a painstaking process. Additionally, actually getting your RSVP cards in the first place was a hassle in itself. Event hosts were forced to choose between stock and bland cards at pharmacies or drugstores, or spend extra money having invitations and RSVPs custom designed and ordered before even getting them out to guests.
The switch to digital has solved all of these problems. Online RSVP makers allow hosts to design their invitations and RSVP cards completely from scratch, from the graphics to the wording. Even free online RSVP makers now provide an impressive array of customization and design options, meaning that anyone can now do their best impression of a professional event planner.
Aside from the freedom for creativity, there's also the obvious benefit of being able to instantaneously send and receive your entire set of online RSVPs via email. Online RSVP websites often let you import an email list from Excel, track responses in helpful dashboards, and allow you to easily send reminder emails for anyone who hasn't responded yet to politely nudge them to do so.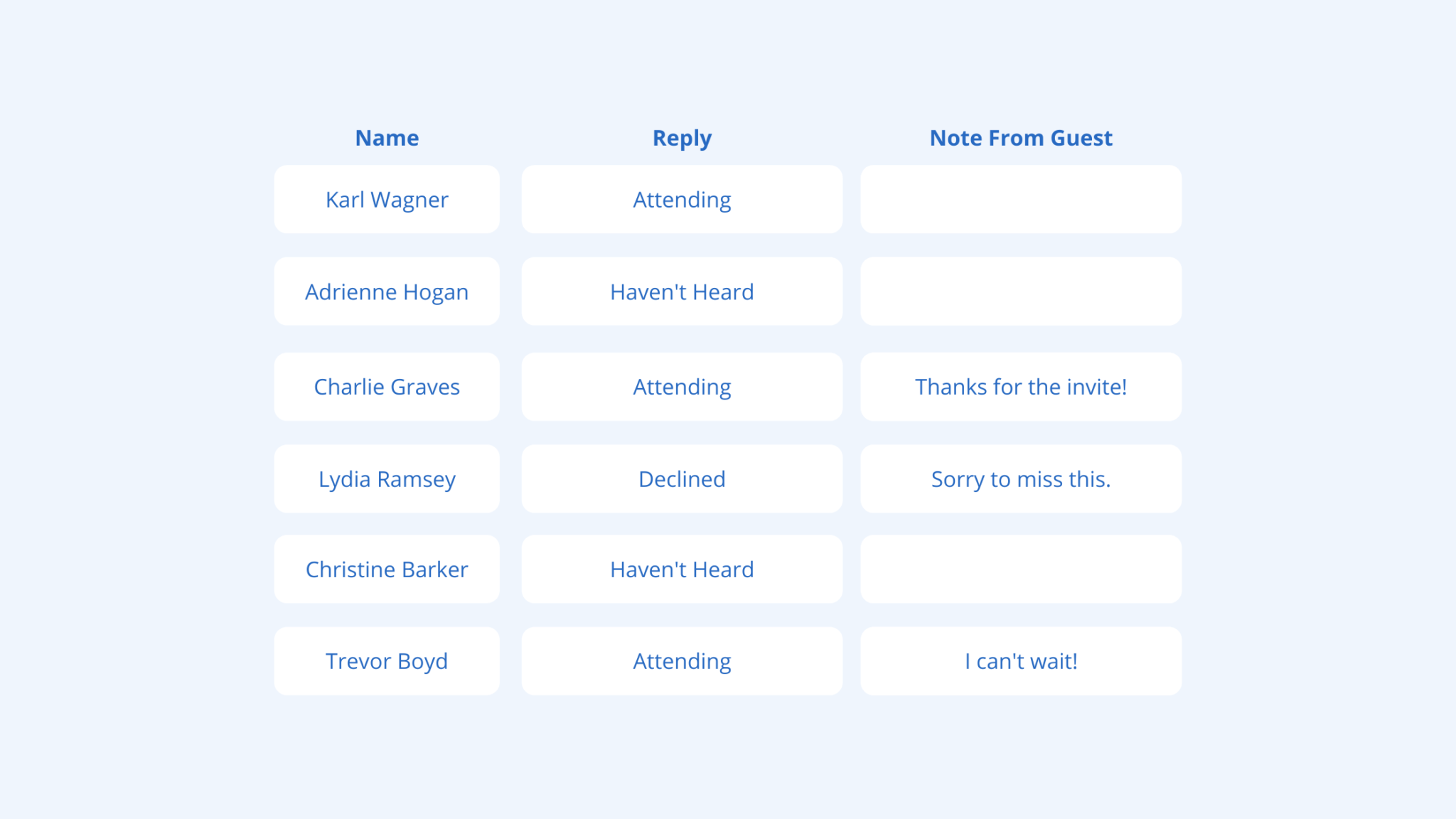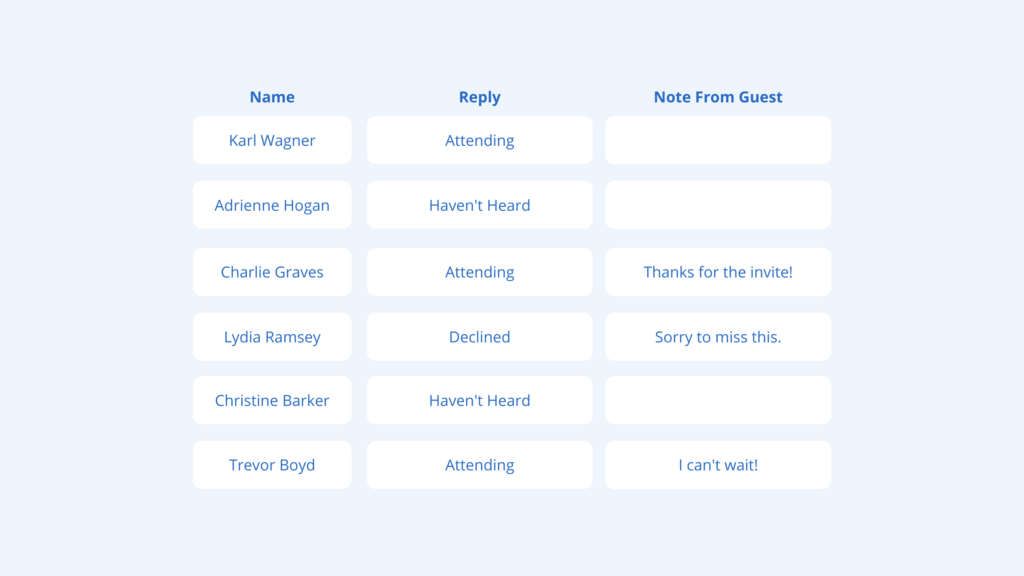 Reason #2: Cost
The second natural driving factor behind the move to online RSVPs has been savings. Most RSVP apps and platforms offer tiered subscription models, with many beginning with free RSVP options (and then increasing in price with add-ons like invitations or the ability to sell tickets online). This means that whether someone simply wants to invite some close family and friends to a birthday party, or a corporate event planner needs to build a guestlist in the thousands, online RSVPs offer the ability to scale up or scale down as necessary. This is also in contrast to buying the paper RSVP cards and envelopes formerly needed for the same process, which were expensive in their own right (often significantly more than the monthly plans available now).
Reason #3: Planning made easier
One of the biggest benefits an RSVP app can offer event hosts is the ability to gather information in real time for building the guest list. Aside from simply letting you know who is planning to show up, this quicker collection of data also moves up the ability to start crafting seating charts, communicate with and order from vendors, design your event schedule, and pick an appropriate venue. Because many vendors and venues offer discounts for early bookings or are much more likely to be flexible if changes are made well before event date, this type of quick data gathering can produce savings in the thousands of dollars for major events.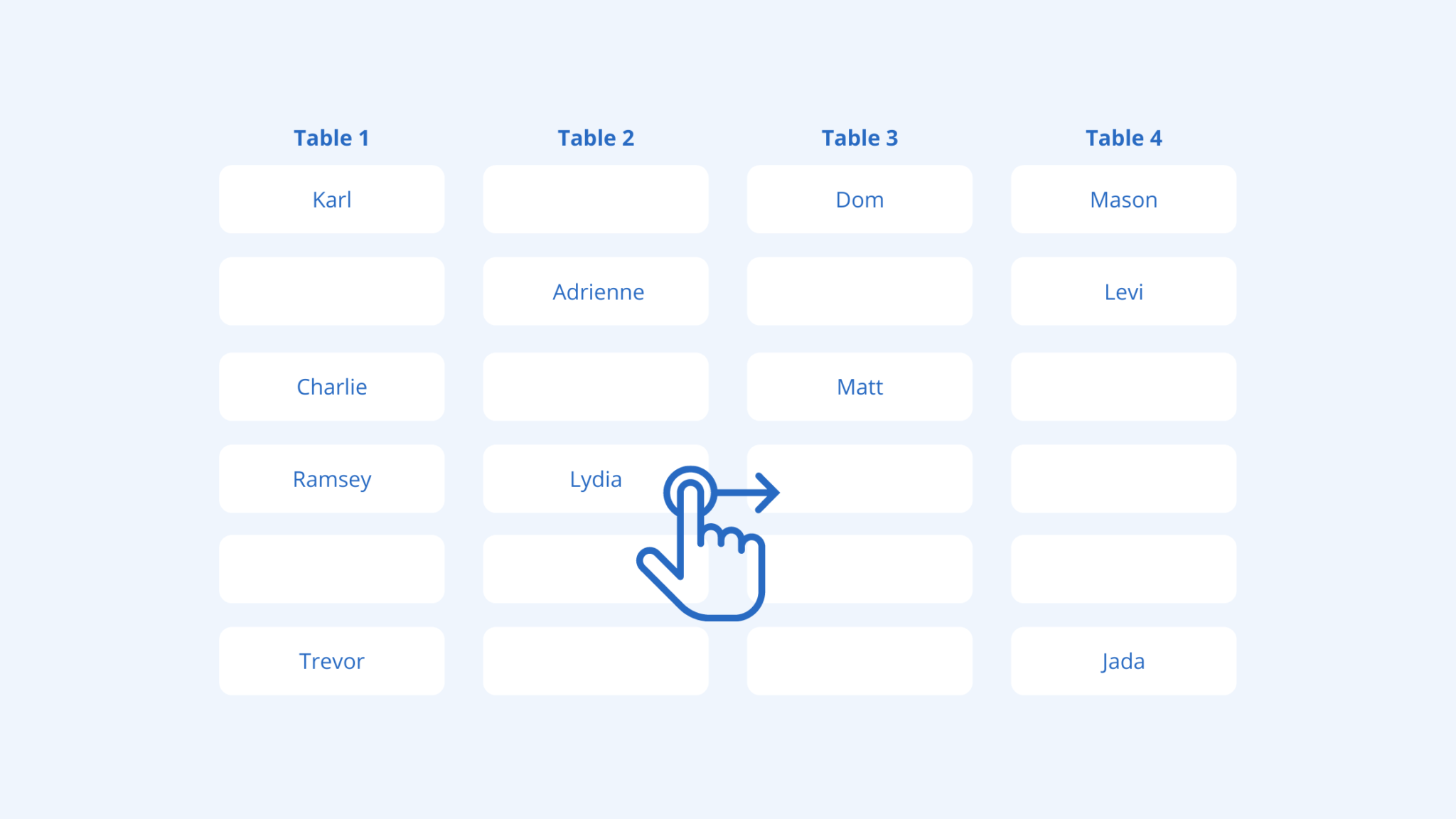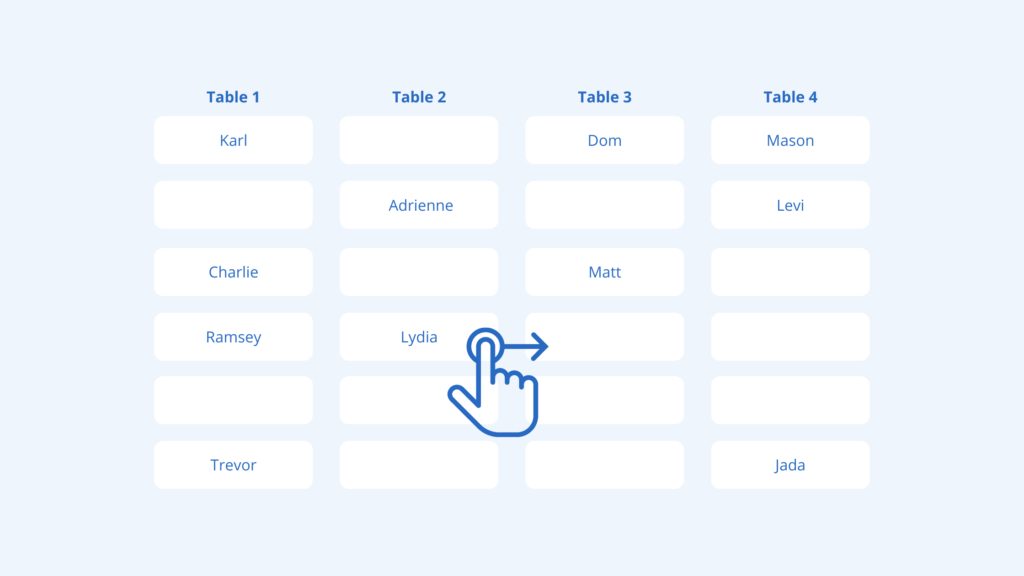 Reason #4: The pandemic made virtual events (and online RSVPs) a necessity
The move to online RSVPs was already in the works, but the COVID-19 pandemic simply added gasoline to the fire. With the rise of virtual events and Zoom events, it was common sense that if your entire event would be handled digitally, the invitations, RSVPs, and guestslist should be also. While the world is slowly shifting back toward in-person events being the norm again, virtual and hybrid events seem like they are here to stay. Online RSVPs offer the best solution for any type of event (especially in a world with postal service delays like the past two years), and seem more entrenched than ever before.