From snazzy holiday party invitations to great party favors, bring something special to your office holiday party planning
While fall has just begun, it's never too late to start the groundwork for a great holiday party. With the COVID-19 pandemic starting to recede, and more people back in the office than in quite some time, this year is shaping up to be a blockbuster year for office holiday party planning. Beyond simply having a good time with your staff, and showing them your appreciation, there are a few key reasons to spend some of your valuable time and resources on great office holiday party ideas:
Networking – with so many people newly returned to offices, and many employees still working largely on hybrid or remote schedules, office holiday parties offer a great networking opportunity for staff from different departments.
Bonding – it's never easy to build office camaraderie through Zoom or Microsoft Teams. Getting everyone together for a memorable office holiday party can help staff build relationships and friendships that can pay dividends for the coming work year.
Appreciation – a few clever office holiday party ideas can go a long way toward showing your staff how much you value their contributions, and help increase staff retention, which is more important than ever.
While it might seem planning your holiday party in the fall is taking time away that could be better spent elsewhere, the earlier you can get those holiday party evites out and start building hype for your event, the better. With that in mind, here are some great office holiday party ideas to help you jumpstart your planning process and help your company grow closer and start the new year off on the best foot possible.
Create memorable holiday party invitations
Sure, you could just send out a mass email or Outlook invite to let people know about the big event. But if you want your employees to be as excited about your holiday party as you are, designing creative holiday party invitations is a great first step. Choose an online invitation platform that gives you significant creative control over design and layout, as well as the ability to add multimedia elements like a personalized invitation from the CEO. Memorable holiday party evites can give your employees something to get excited about, even if the event is still weeks or months away. An online holiday party RSVP platform can also make it easy to keep track of your attendees or mass communicate with your guests without needing to rely on corporate email, making the event truly feel like something that isn't just another meeting or office event.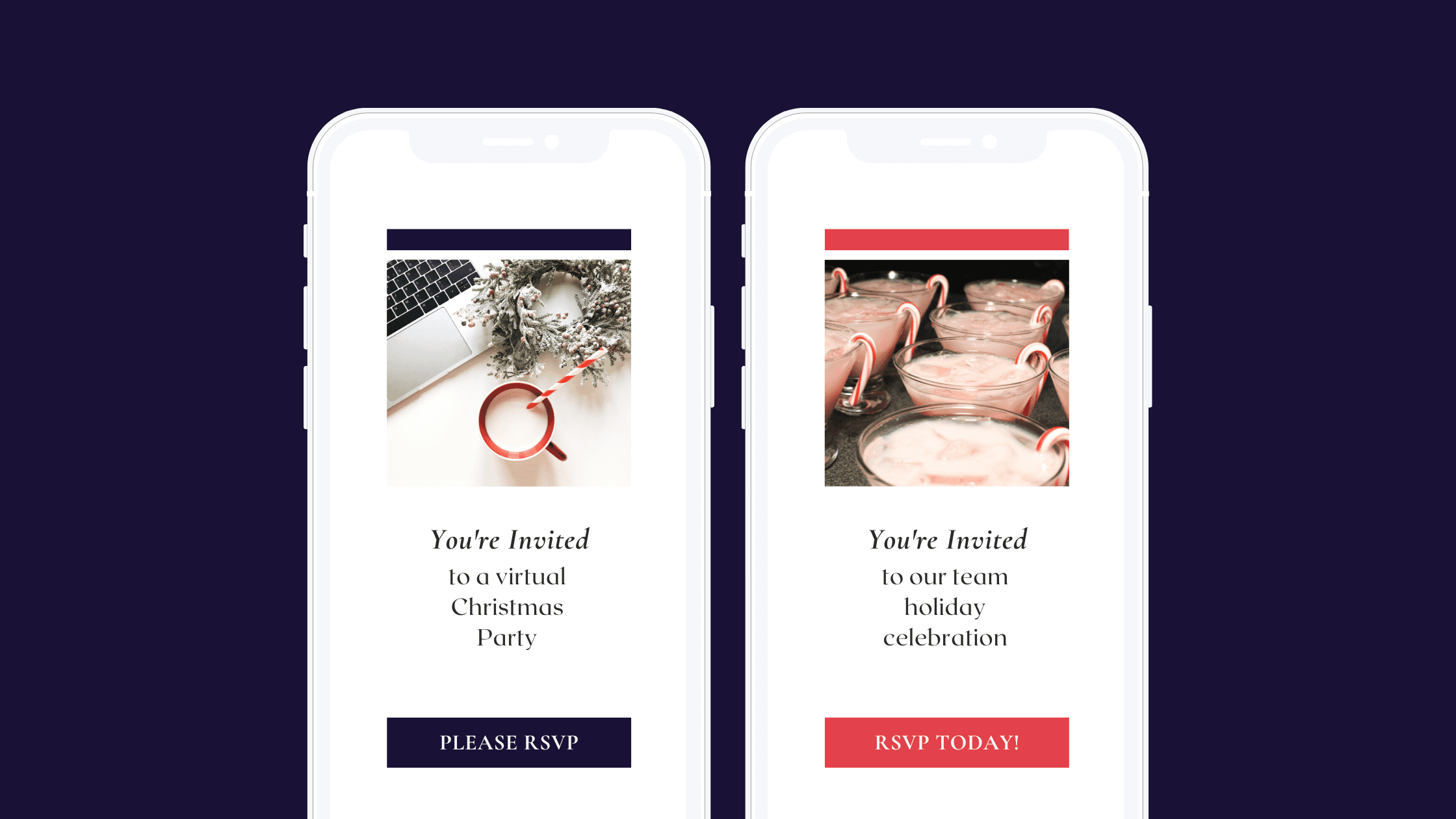 Put some thought into your holiday party venue
When people hear office holiday party, they often think about awkwardly socializing inside the same place they come to work every weekday. That's why one of the easiest ways to make your office holiday party memorable is to choose a venue that shows your employees that you do value them, and want them to truly enjoy themselves as thanks for the work they've been doing. Museums, ballrooms, city cruises, adult arcades – there are countless venues that are all looking for events to host during the holiday season. Evaluate your budget and consider a venue that gets your employees excited and even more likely to attend.
Go beyond the traditional food and beverage options
One of the easiest office holiday party ideas that you can use to make your event a truly special occasion is selecting vendors for food, beverage, and entertainment that go beyond the norm. Instead of saving money by hiring a background DJ, consider a live band that will get your attendees moving and grooving. Choose catering that offers more than the standard chicken and fish options, and instead let your guests enjoy cupcake towers, donut walls, sushi stations, and more. Put some thought into your beverage service, and consider picking up the tab for your employees to truly show your appreciation with a diverse bar or unique cocktails that can highlight values of your business.
Give your employees a unique gift as a party favor
Gift cards, coffee mugs, office supplies – these holiday party gifts certainly still show some thought, but are cliche for a reason. Instead of a gift that just ends up collecting dust on an employee's desk, consider coming up with a unique party favor idea or holiday gift that your staff will truly appreciate and use in the years to come. There are tons of great ideas to be found with a simple web search that won't break the office budget, but will show your employees you truly are thinking of them during the holiday season.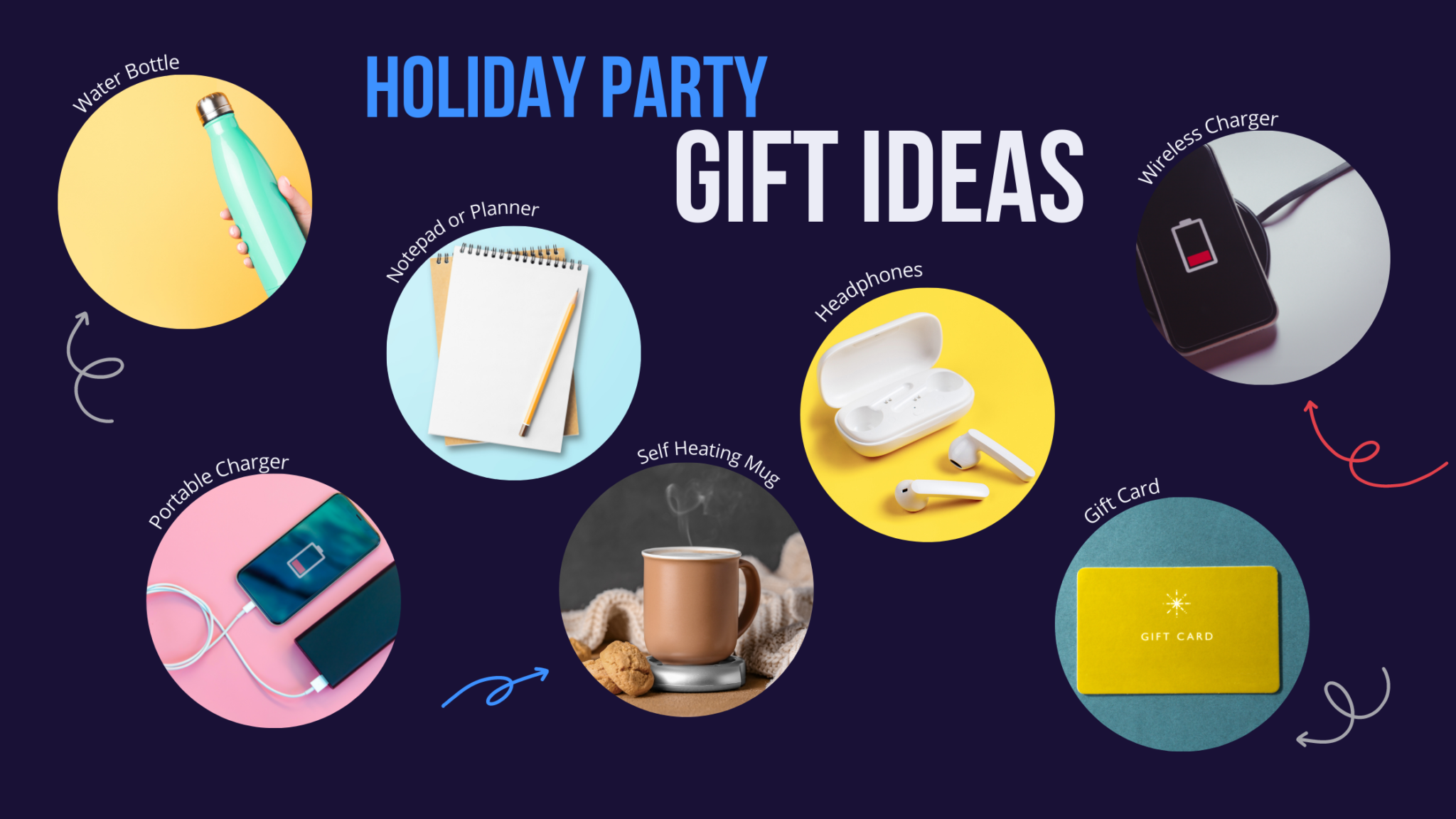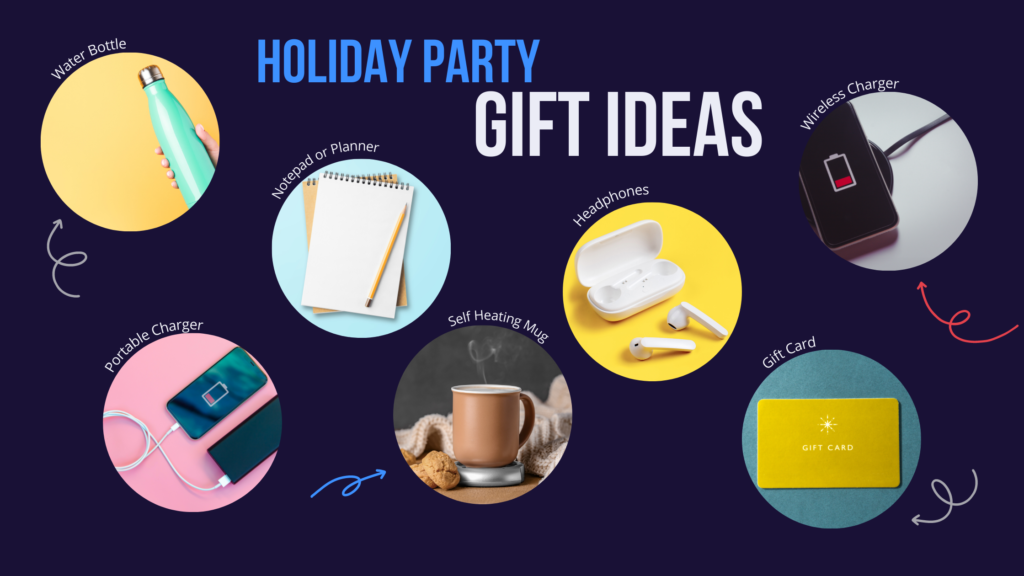 Find clever ways for your attendees to commemorate and share the event
While you might not want videos and photos of your office holiday party on your corporate social channels, clever social media integration can be another way to help employees bond during your office holiday party and make memories that will help build stronger ties among your staff. Consider creating a private holiday party Instagram or Facebook page for staff to collect photos and video, or generate a custom hashtag to make connecting easier. You can also hire a videographer to take care of the commemorating for everyone, and create a custom video or photo slideshow to share with attendees after the event is over. Not only can you make your event even easier to recollect, but office holiday party ideas like this can help build excitement for next year's holiday party.